Prince The Trickster: Politics of Self Determination, Inclusion & Musical Craft
James Gordon Williams, Assistant Professor of African American Studies, offers commentary on the passing of global music artist Prince.
"I saw Prince perform live twice but have listened to his music for decades. The first time I witnessed his musical brilliance was his  surprise appearance at the 2006 Celebrate Brooklyn Maceo Parker concert. His appearance raised the crowd's decibel level immediately. The second time was his 2015 May 'Rally for Peace' concert in Baltimore where he uplifted a city in pain through promoting unity and racial harmony.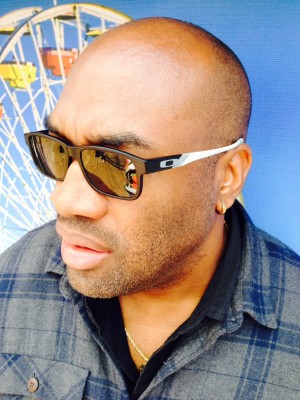 A ton of electronic ink is being spilled right now from various theoretical angles about Prince's musical legacy. As a musician, what matters the most to me about the legacy of Prince was his commitment to self-determination, his politics of inclusion and his musical craft. Prince's self determination is connected to a long Do-It-Yourself tradition in the African American Community where one has to 'make a way out of no way' in an unbalanced society. While Prince worked with major record labels, his true model was complete creative control over his music and production. The flair of Prince is stacked upon a legendary work ethic revealed in the melodic, harmonic, and rhythmic shifts in his arrangements in addition to his brilliant use of vocal and instrumental timbres. He made his politics clear in such songs as 'Planet Earth' where he discusses climate change or in 'Resolution' where he sings: 'the main problem with war is that nobody ever wins/the next generation grows up, learns how to do it all over again.' Prince's recent 'Baltimore' was a clear call for gun control and an end to police brutality.
Prince's music was about inclusion. Through musical and media representations, Prince challenged racial and gender hierarchies through mascara and various sartorial representations.  As his music is a perpetual sonic torch for inclusion, a fluid locus where people all over the world, in all types of permutations, found a place to be themselves in his music.  Prince, our Trickster, was rooted in the black musical tradition but open to the world; a musical subversive and Blues man who thrived from the nexus of a necessary liminality. Tricksters flip the game by speaking truth to power and can never be apprehended or caught. They create their own way based on ancient rules of survival. Our world will be a little darker now that he is physically gone; we can already feel it. But, how fortunate we are to bask in the wake of his rich musical offerings for decades and centuries to come."