New Hampshire Felt the Bern
Grant Reeher, Professor of Political Science at Maxwell School at Syracuse University, Director of the Alan K. Campbell Public Affairs Institute, and Host of the Campbell Conversations on WRVO, said that while the Republican race had a few winners and losers from last night's New Hampshire primaries, the Bernie Sander's campaign was able to challenge Hillary Clinton's status as the predetermined nominee for the Democrats.
"New Hampshire felt the Bern. The combination of a record high turnout and a decisive margin of victory matching the pre-election polls reflects well on the Sanders campaign, and cements the impression that the movement fueling it is real. Even more donations will follow. The Sanders campaign still faces a steep uphill climb to the actual nomination, and that climb begins in earnest in Nevada and South Carolina. But there are now vexing questions for the Clintons. How will the campaign react to the embarrassing loss? There are rumors and rumblings of internal conflict. And going more negative could backfire in this political climate. The hope for Sanders in Iowa and New Hampshire was to undermine the inevitability of Hillary Clinton's ultimate nomination, and his campaign achieved that," said Grant Reeher, Political Science Professor at Syracuse University.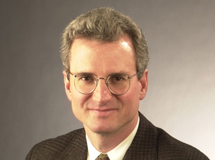 "The Republican contest continues to show striking volatility, but overall the field winnowed out. The primary had several winners and losers. Donald Trump clearly distanced himself from the pack, matched his pre-election poll numbers with actual votes, and gave himself momentum heading south. With a surprising second-place finish, John Kasich's shoe-leather strategy rescued his campaign. He will now get a thorough hearing for his moderate voice, amplified in his 'victory' speech emphasizing humility, listening, and compassion. Ted Cruz flew under the radar and avoided damage, in order to go on to fight on friendlier terrain. And Jeb Bush gave himself some new life. But Chris Christie, Carly Fiorina, and Ben Carson are likely out of contention at this point. Marco Rubio was the other big loser in this contest, falling fast from pre-election poll numbers–an apparent effect of his poor debate performance, which he owned in a frank speech to his supporters," Reeher said.
Reeher is available to speak to media and can be reached via email at gdreeher@maxwell.syr.edu or by contacting Jessica Smith, Director of Communications and Media Relations at Maxwell School at jsmith13@maxwell.syr.edu, 315.443.5492 or 315.378.3255, or by contacting Ellen James Mbuqe, Director of News and Public Relations at Syracuse University at ejmbuqe@syr.edu, 315.443.1897, or 412.496.0551.