@SyracuseUNews Tips
Syracuse University faculty address falling gasoline prices and racial profiling.
Syracuse University faculty members are available for interview on a variety of timely topics. Our faculty members provide insight that moves the story forward, and information that shines a new light on important research of interest to your audience. Here's what they're saying today: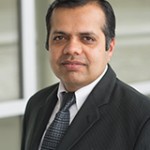 Falling gasoline prices. Gas prices are now down $1 since May 2014, to their lowest point in 4 years. "This trend is expected to continue at least for the few weeks or so," said Dinesh Gauri, an associate professor of marketing at Syracuse University's Whitman School of Management. "OPEC could reduce the production to stabilize the prices. A dip in gas prices is always welcome news for customers, though it is not good for energy/gas companies as their margins squeeze and they cannot put money in research and other services if prices continue to go down," according to Gauri. What are some of the other trends we might expect as gas prices continue to dip? "Increased consumer spending for one," said Guari, "along with increased hiring at businesses to keep up with increased demand and consumer spending, as prices should begin to drop on store shelves." Public transportation may see a hit according to Guari, who says lower gas prices may make taking the bus "less appealing".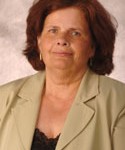 Racial profiling. The Department of Justice announces new limits on racial profiling by law enforcement agencies. This, as protests mount regarding police tactics in several high profile cases which resulted in the deaths of unarmed civilians. "The President is providing the moral compass on racial profiling by these new limitations on federal law enforcement," said Janis McDonald, who is the co-director of Syracuse University's Cold Case Justice Initiative. CCJI investigates civil rights era deaths. "By itself it is not enough, however, the message is clear that society will not accept stereotypes as a way to identify potential lawbreakers. Local law enforcement would do well to heed his message," said McDonald.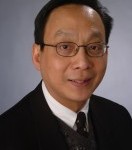 Air travel stinks. As most people know all too well, you often can't pick the person sitting next to you on an airplane. Sometimes that can make for an unpleasant flight, especially if your neighbor had a plate of garlic fries in the airport food court or skipped a shower before hopping on the plane. Professor Thong Dang aims to protect us from the world's more fragrant travelers by addressing the air quality in airplane cabins. Dang, a professor in the Department of Mechanical and Aerospace Engineering in the College of Engineering and Computer Science, has developed a scientific solution to our nasal woes. Dang proposes the addition of "suction orifices" at every seat, either in the seat back over each person's shoulder or in a hood on the seats over each passenger's head. These recommendations were included in his paper with graduate student Ryan Dygert, "Experimental validation of local exhaust strategies for improved IAQ in aircraft cabins," recently published in the journal Building and Environment. The air around each passenger would continuously be pulled through these vents to be discarded or recirculated. Professor Dang tested his theory with success in a simulated cabin of a Boeing 767, using test dummies that emitted a foul odor. Dang believes that this solution could be extended to trains, buses, auditoriums and office cubicles. We still may not get to choose who we get stuck next to, but Dang's work may ensure these situations don't stink—at least in the literal sense.
Syracuse University faculty are available for interviews over the phone or via our Newhouse Studios via LTN. Please contact Keith Kobland at 315-443-9038/415-8095 or kkobland@syr.edu.