The 14th Dalai Lama of Tibet to visit SU for October peace forum and concert
Dave Matthews, Counting Crows, Andy Grammer and Nas among the two dozen artists scheduled to perform; comedian Whoopi Goldberg to emcee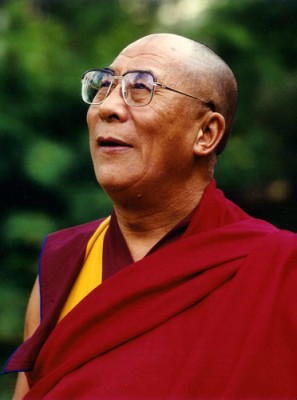 Syracuse University announced today it will host a landmark two-day forum, "Common Ground for Peace," on Monday, Oct. 8 and Tuesday, Oct. 9. Led by His Holiness the Dalai Lama—spiritual leader of Tibet—the forum convenes international thought leaders, the SU campus and the greater Syracuse community in critical conversations about how to shift global consciousness toward matters of peace.
The two-day schedule includes academic panel discussions for faculty and students, co-sponsored by the SU Humanities Center, a public talk by the Dalai Lama and a festival-style concert in the Carrier Dome featuring musicians from around the world. The concert is being recorded for broadcast television and will feature an original song written and performed by multiple artists, especially for His Holiness.
"Common Ground for Peace" is produced and sponsored by One World Community Foundation, an organization established by SU Trustee Samuel Nappi. While traveling in India with the Venerable Lama Tenzin Dhonden—personal peace emissary for His Holiness the Dalai Lama—Nappi invited His Holiness to visit the SU campus. Nappi and Lama Tenzin Dhonden are co-chairs of the organizing committee for the peace forum.
"His Holiness' first commitment is to the promotion of human values," says Nappi, who has visited with heads of state throughout the world in an effort to better understand how a peace movement might be realized. "This two-day event asks us all to remember our common origins, to respect our religious and cultural differences, and to recognize our shared compassion and humanity."
What makes this visit historic, Lama Tenzin Dhonden says, is the diversity of talented artists sharing their message of peace, love and compassion. "This gathering of musicians to sing a special song in the name of His Holiness has never occurred before," he says. "My friend Sam shares our desire to encourage young people to reach love and peace through the common ground. This work is vitally significant."
"We are profoundly honored to welcome His Holiness the Dalai Lama to Syracuse, and thankful to our Trustee Sam Nappi and One World Community Foundation for organizing and hosting this globally important event," says SU Chancellor and President Nancy Cantor. "Helping launch an international dialogue about the pursuit of peace at a time when the world seems increasingly divided advances SU's legacy as an institution deeply engaged with the world's most pressing issues."
Traveling to Syracuse to join the Dalai Lama for the academic panels on Oct. 8 are: founder and chairman of the Global Partnerships Forum Amir Dossal; Nobel Peace Laureate and former director general of the International Atomic Energy Agency Dr. Mohamed ElBaradei; human rights advocate Martin Luther King III; director of the Moral Courage Project at New York University Irshad Manji; foreign policy specialist and former head of the Central Intelligence Agency R. James Woolsey, Jr.; and former U.N. ambassador Andrew Young.
NBC News national and international correspondent Ann Curry will moderate two panel discussions; one on the Arab Spring and one on shifting global consciousness toward peace. Due to limited ticket availability, the panels will be broadcast on closed-circuit television to several viewing locations on campus.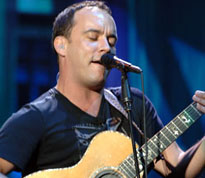 The forum culminates on Oct. 9 with a public talk by the Dalai Lama at 7 p.m., followed by the One World Concert, a festival-style music event in the Carrier Dome. His Holiness will speak about resolving conflict in one world through global consciousness, before the artists take to the stage to perform their original song. Comedian Whoopi Goldberg will emcee. The full list of performers—which includes Dave Matthews—will be released in the coming days.
The benefit concert is expected to be one of the largest gatherings of international artists ever to travel to the region. Ticket proceeds from the evening will advance international relief efforts and fund a new scholarship named for Bassel Al Shahade, the SU graduate student killed earlier this year in Syria while making a documentary film on the violence in his homeland.
For information on ticket availability and scheduled performers for the concert, visit oneworld.syr.edu. Visitors can register to receive schedule updates and will be notified by email when tickets go on sale to the public for the Oct. 9 event.