Students claim to have the "full Syracuse experience" because we're here during the frigid winter months, but I'd argue that no one knows Central New York (CNY) better than those who live here year-round. Enter: Syracuse University staff members.
I asked staff members—administrators, assistant directors and beyond— to tell me what they love about fall in CNY, their favorite fall activities and what makes the CNY fall experience special or different from fall in the other places they've lived and worked. After reading, I figured that their responses could be grouped into a few select categories: apples, pumpkins and nature.
Lovers of All Things Apple
Apples and apple-picking are synonymous with fall, in my humble opinion. CNY has no shortage of apple orchards to choose from, so naturally, many Syracuse University staff members quoted "anything apple" as their favorite fall activity:
"Can we please talk about how fresh our apples are compared to anywhere else? Make all the apple-picking jokes you want (see SNL skit here), but the experience is truly worth it. I highly recommend visiting Deer Run Farms Apple Orchard or Abbott Farms…sometimes the Barnes Center at The Arch will do trips during the fall!" says Butch Hallmark, assistant director of New Student and Family Programs
"I love being able to get fresh apples and warm mulled cider on a chilly day with family and friends. We typically pick more apples than we can possibly eat, so I like trying out various apple pie or applesauce recipes with the warm spices of cinnamon and nutmeg," says Tanya Williamson, Ph.D., associate director of Diversity, Equity, and Inclusion at the Barnes Center at The Arch.
Consider yourself a lover of all things apple? Check out these apple-related recommendations.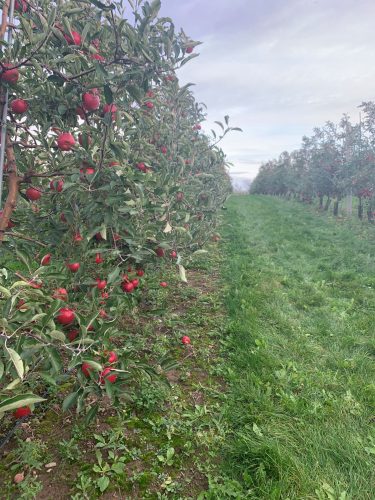 Pumpkin-Palooza Attendees
In a close second to apple-pickers, we have the "pumpkin-palooza attendees," of which I am a card-carrying member, I will admit. Pumpkin-picking, pumpkin donuts, pumpkin spice lattes, pumpkin carving—you name it, I'm there. This sentiment is shared by many Syracuse University staff members, including Gabrielle Lake, communications manager for the Division of Enrollment and the Student Experience.
"Hands down the tradition of scouting the perfect pumpkin and either carving or decorating it is my favorite fall-specific activity. Be it decorating the house or carving/decorating contests, fall pumpkins have been a long-standing tradition in my family, and one that I've lovingly brought with me and shared with my friends and husband throughout the years each fall," says Lake.
Want to join the pumpkin-palooza? Check out these pumpkin-related recommendations.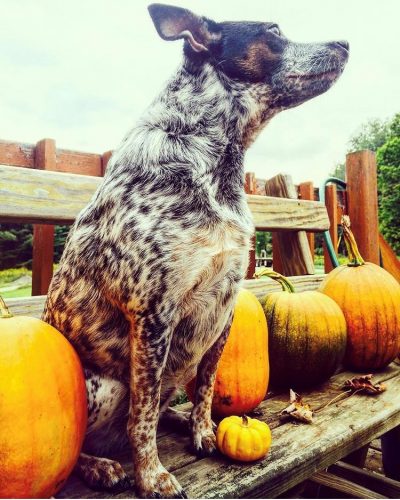 Nature Enthusiasts
Many staff members mentioned the "crisp air" as a primary factor for why they enjoy fall in CNY. Others cited the brevity of fall and the impending "months spent covered in snow," as a reason for why they appreciate fall. Whether we love or hate the snow, the beautiful colors of the fall foliage in CNY are not to be missed.
"I love being able to not only feel the change in seasons with the weather, but the fall foliage is breathtaking. Having gone to school and worked at The University of Alabama, I love being in CNY because we have 4 real seasons. In Alabama, we have Fresh (spring), Boiling (summer), Hot (fall), and Chilly (winter). While I hate the snow that we get up here, I do love fall," says Hallmark.
"There's an encouragement to go outdoors and soak up the beautiful colors of the trees—taking a hike, enjoying the local wineries, getting lost in a corn maze, tailgating for SU, going on a spooky hayride—whatever you enjoy, there are many options," says Williamson.
"From being outside in the brisk fall air to being cozy inside, there is always something fun to do. Moving from the flat and sprawling landscape of Western New York in grade school, I was amazed at the beauty of the rolling hills and cozy valleys that Central New York boasts. The frequently changing and beautiful layout of our area is sparked to life with the colors of fall and lends to a fun and adventurous drive throughout the area," says Lake.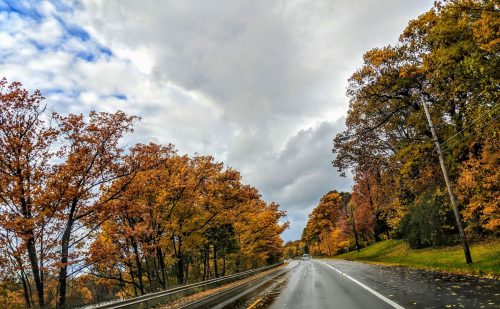 In closing, I will again quote Butch Hallmark, assistant director of New Student and Family programs:
"I view fall as the beginning of change: Shed some of the old habits to make room for new ones."
Truer words have never been spoken. Enjoy all that CNY has to offer this fall, and soak up as much sun as possible in preparation for the long Syracuse "spring." As Hallmark says, change is a-comin'.
Written by Cecelia Kersten '23, S.I. Newhouse School of Public Communications