In a highly consumeristic society, fast-fashion has become a go-to for many shoppers. Recently, a lot of attention has been brought to how damaging this industry can be for the environment and how many workers producing these clothes are being treated in unethical ways. These issues, along with social media, have led to thrifting becoming a trendy hobby. But how do you successfully thrift? Walking into your first thrift store can seem intimidating, but here at The Peel, we're going to give you all the tips for an amazing and ethical thrifting trip.
There are many thrift stores in the Syracuse area. One, 3fifteen, is located just off campus in Marshall Square Mall! Other stores are only a short drive away from campus. At a thrift store, it is important to really dig through all the items, which is part of the fun! Try to go through every item on the rack, often some of the best items get hidden amongst all of the stuff. This can take time, but the longer you search, the more likely you find something special.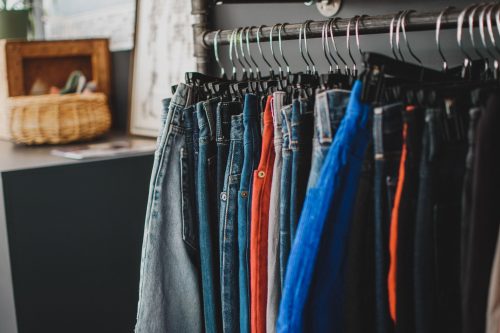 When going out to community thrift stores, it is important to think of the community where you are shopping. Some places and people rely on thrift stores to get inexpensive clothing, and it is important to not buy-out clothes from areas that need them. Before heading to a new thrift store, it is a good idea to do a little research before you go. Additionally, keep other people in mind while you are thrifting. Try not to exclusively buy out clothing not in your size to upcycle because other people may also need access to those pieces of clothing. Another thing to keep in mind when searching for new-to-you clothes is the vintage stores around Syracuse! While more expensive than thrift stores, they have tons of unique pieces and can be super fun to browse with friends.
With limited in-store shopping because of the ongoing COVID-19 pandemic, online thrifting is a great option! There are many websites and apps for thrifting from home: including thredUP, Poshmark and Depop. These sites allow users to post clothing or other items in an online shop that other users can view and purchase. This is a great way to find cool items, and it is often easier to filter through than in-person thrifting.
A final way to diversify your closet is to engage in clothing swaps with friends! This is an easy way to get some new items while saving money.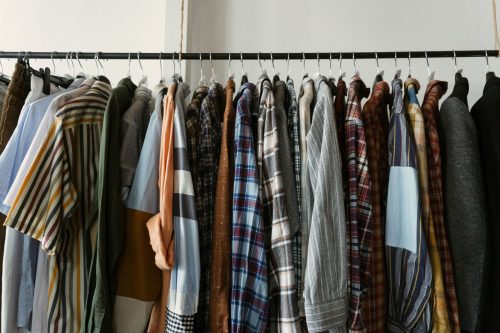 Thrifting is a great way to shop more sustainably, and with these tips and tricks, we hope you have a great next trip!
Written by Charlotte Shea '23, S.I. Newhouse School of Public Communications