This semester does not pass the vibe check. It's frustrating to find ourselves in a position where most of the things that make Syracuse our home are no longer applicable to the student experience. Or at least, that's how it feels sometimes. Being connected, when you can't physically see or experience SU the way we normally do, can feel hopeless. Finding new friends, finding new experiences, and becoming part of the University community feels so far removed from our day to day lives, in our rooms or shuffling to hybrid classes. However, there are tons of ways to reacquaint ourselves with the communities we belong to virtually and in smaller groups. Whether it be finding your way back to your favorite student orgs, or new experiences that you're looking for, this semester in Syracuse doesn't have to isolate you from your friends, your peers, or the world around you.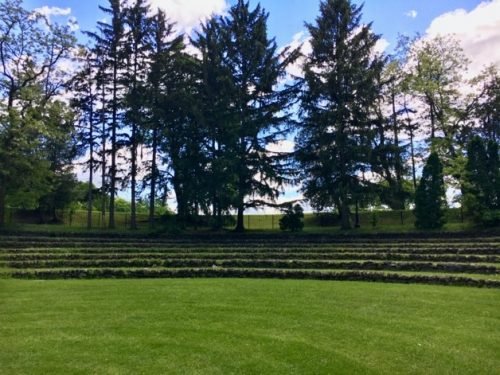 Everyone has roommates and floor mates. Those people are definitely people that you can connect with— those pods you're in quarantine with, the people you come into contact with in your living space.When trying to feel like you're not alone in your room at all times of the day, the people you live in your apartment with can be an asset. My roommate and I feel like we live in each other's pocket most of the time. But bi-weekly, we get dressed in our favorite outfits, put on makeup, and walk over to Thornden Park with a blanket and a picnic basket. During that walk to Thornden, we talk about anything and everything not related to COVID-19.  We share funny TikToks over dinner, and we watch the sun set over Syracuse. It makes us feel like we've done something, and often we end up with texts from many of our other friends at SU asking us about what we brought on our picnic, and when we can set up a social distance picnic as a group. Taking time to cultivate a routine of things that are outside your home, and getting to know the city around us, tends to make things feel just a little less isolating.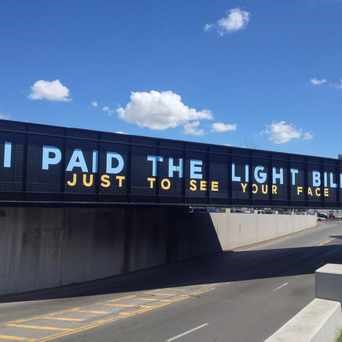 Syracuse has a lot to offer students that we don't even know about. From Green Lakes to Thornden Park, from Armory Square to the Westcott neighborhood. Getting acquainted with the city can take COVID-19 from an isolating stressor to an exciting experience for growth. Finding local art, such as various sculptures and works of art around the city, can be an exciting way to feel like a true member of the Syracuse Community. Because many of my friends and I cannot see each other in close proximity, we have been doing an art scavenger hunt all across Syracuse. Whoever takes the best photo with the sculpture wins a dinner from Alto Cinco, paid for by the group. Finding ways to connect with your friends from semesters past by doing the same activities, even if you can't see each other, can be a great way to re-connect with our friends and the city we all love. Even if we can't do things together the way we would like to, doing the same things can feel almost like we did.
If the things you're missing about campus aren't just about your friends but  your experiences as students on campus, there are systems in place to help you reconnect to those experiences. Registered Student Organizations have been working hard this year in order to make sure that we can stay up to date on the organizations that mean the most to us. So many groups, like SU Body Acceptance, Pride Union and more, have set up GroupMes, Zoom meetings, and other ways to stay connected. These are an excellent way to connect with new people, in order to keep us all from feeling isolated in our self-quarantines. There's a student org for everything, and therefore a student org for everyone. They're a great way to find new friends, and to work towards a common goal. You should explore the 'Cuse Activities portal if you don't know where to start!
If you're feeling isolated and alone this semester, like you're out of options on where to turn, or you want to find something more mindful around campus, the Barnes Center Soul Series might be for you. SoulTalk, which is an introspective conversation about deep topics every Thursday night, has been running virtually. If you're looking for something more, check out SoulSearch. SoulSearch is a free opportunity to learn mindfulness, gratitude and connect with other Syracuse students on a deeper level. SoulSearch applications are currently open on the Barnes Center website, and there could not be a better time to apply!
Finding ways to connect with your peers is an important part of the college experience. While this list was by no means exhaustive, I hope it gets people thinking about how they can reconnect with friends they've lost touch with since COVID or finding new friends around our virtual campus!
Written by Samantha Ryan '21, College of Arts and Sciences, Barnes Center Peer Educator