Asian American and Pacific Islander (AAPI) Heritage Month is celebrated nationally in May, but the SU community celebrates AAPI Heritage Month in April. And although we can't be together this year, we can still celebrate AAPI Heritage Month while social distancing.
The AAPI Heritage Month planning committee had chosen "Consciousness is Power," as the theme for the month. It is taken from a famous quote by Yuri Kochiyama, a prominent Japanese-American civil rights activist. In the spirit of this theme, below are activities that can help build your consciousness about the histories, cultural diversity, contributions and often under reported challenges of Asian Americans and Pacific Islanders.
Podcasts
Check out "When Fear Of The Coronavirus Turns Into Racism" by NPR's "Code Switch" to learn about the relationship between xenophobia and public health in the United States. Or listen to the Los Angeles Times' "Asian Enough" podcast, a new show that discusses the struggles and highs of being Asian American.
Recipes
Eating seems like a popular activity while social distancing, so we might as well try out a new recipe! You can still get your coffee fix with Dalgona coffee, a creamy, whipped coffee from South Korea that went viral on Tik Tok.
Movies and Shows
"Tigertail," a film by co-creator of "Master of None" Alan Yang, comes out on Netflix on April 10. It tells the story of a Taiwanese immigrant who moves to the United States with a woman he's arranged to marry and his reflection on his life and family decades later.
Books
Although we won't be meeting in person for this year's book club, you can still join us and read "Internment" by Samira Ahmed, a novel that explores a dystopian future in the United States for Muslim Americans. We are hosting a virtual book club discussion via Zoom on Friday, April 24, from noon to 1 p.m. (EST.) More details will be available on the University Community Calendar.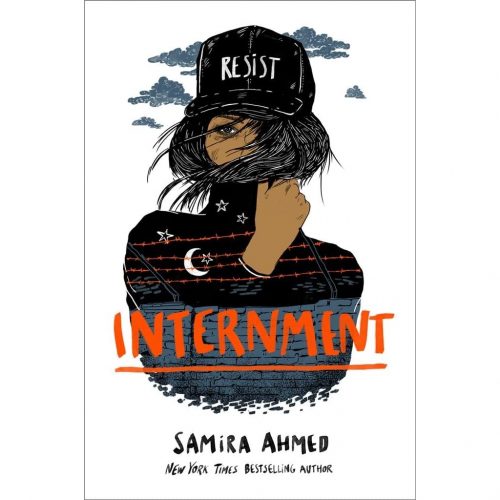 News
Life during the COVID-19 has inflamed prejudice and bias against Asian Americans and Asians. It's important to be aware of how this affects the AAPI community. "Spit On, Yelled At, Attacked: Chinese-Americans Fear for Their Safety" by the New York Times is one of many articles that discusses the new reality for Asian Americans. Join us for a panel discussion addressing the origin of anti-Asian violence and hate, how to cope with the stress, and ways to take action in the community. The panel discussion will take place on Wednesday, April 22, from 7 to 8:30 p.m. (EST) via Zoom. More details will be available on the University Community Calendar.
Written by Kristen Wong '20 , Martin J. Whitman School of Management