Forever Orange Week is a celebration of Syracuse University—and a time for the University community to reflect on what it truly means to be a part of the Orange family. For the past 150 years, Syracuse has been making a positive impact not only in Central New York but around the country and across the globe. There are many reasons you should be proud to be Orange, but here's a list of the top six reasons why you should be celebrating Forever Orange Week:
Community
What makes Syracuse University like no other are the people who embody the color Orange. The warm and welcoming members of the Orange family invite the University's almost 23,000 students to call Syracuse University home. The Orange family is diverse, with students coming from all 50 states and 127 countries around the world. Every member of the University community brings a different background colored with varying experiences; however, we all share the same spirit and love for the Orange.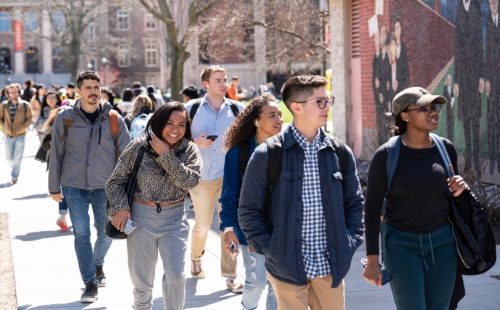 Sports/Spirit
Syracuse University is renowned for its excellence in both academics and athletics. The enthusiasm in support of the Orange is contagious. Students flock to games to cheer on their favorite teams. Excitement is palpable as fans of all ages eagerly snap photos and get autographs from everyone's favorite citrus, Otto the Orange.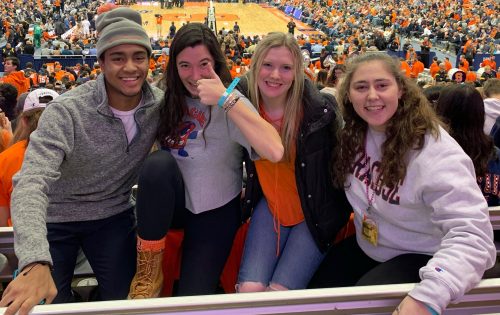 Student Organizations
Syracuse University students are passionate. They love to be involved and become leaders within the community. With over 300 recognized student organizations, there's a lot of students with varied interests doing a plethora of great things. From Greek letter organizations to the quidditch club, there's a club for just about everything. And if there isn't a club yet, you can even make your own!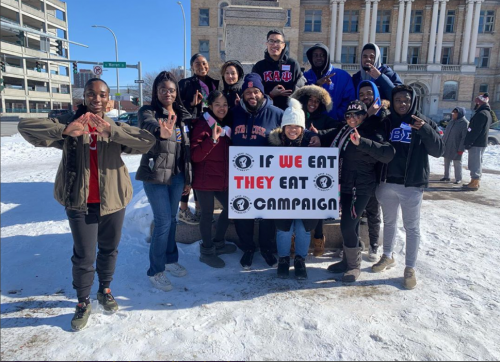 Alumni
Syracuse University has more than a quarter of a million alumni from 171 different countries. Since our founding in 1870, alumni have been making their mark on the world in the areas of athletics, arts, law, entertainment and so much more. Some of our alumni standouts include:
Betsey Johnson '64, fashion designer
Donovan McNabb '98, former professional football player
Vanessa L. Williams '86, national recording artist and actress
Alice Sebold '84
Innovations/Inventions
Syracuse University prides itself on creating an environment that fosters cutting-edge research, endless creativity and an abundance of shameless individuality for each member of the Orange Family to thrive in. Over the years, many members of the Orange community have made positive contributions to the world through renowned inventions and innovations sparked from their studies at Syracuse University—from foot measuring devices, created by alumnus Charles Brannock, to the first fully functioning artificial heart, created by alumnus Robert Jarvik. Syracuse University leads the way in groundbreaking innovations, as shown by alumni like Colonel Eileen Collins, the first woman to pilot and command a space shuttle. Syracuse University is the birthplace of great ideas in many fields.
Campus
With a mix of traditional and contemporary architecture, the University's campus serves as the perfect backdrop for students, faculty and staff to create their own story. Sprawling greens, historic sculptures and sunsets beyond description make Syracuse more than just a place to live but a cornerstone for lifelong memories with unforgettable people.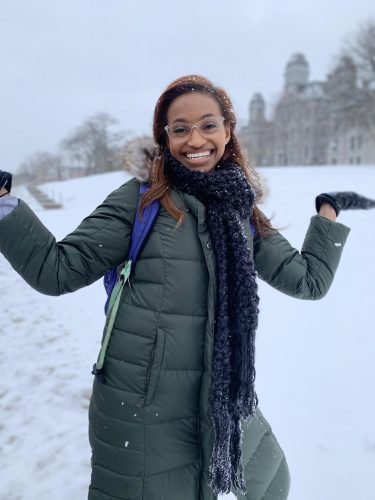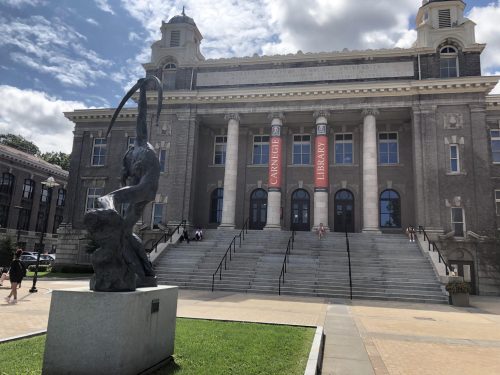 Written by Kyndall Ellis G'20 and Noah Lowy '21