Paris Noir, a Syracuse Abroad summer program that studies the influence and dynamics of Black culture, literature and experience in Paris, is celebrating its 20th anniversary and accepting applications for Summer 2020. Learn more about the experience from program alumna Victoria Lawson '20:
Paris Noir is truly a life-changing experience for anyone that decides to go. Attendees learn what it means to be in the diaspora from past, present and future perspectives. The heart of the program is centered around literature, art and contemporary life in the diaspora. To prepare for the course we read serval books that painted a historic picture of the environment we were about to enter. We stayed at the Citadines Hotel which is the best location to get food, go shopping, and enjoy city life. This allowed for optimal subway access and transportation systems, which came in handy when traveling to various locations.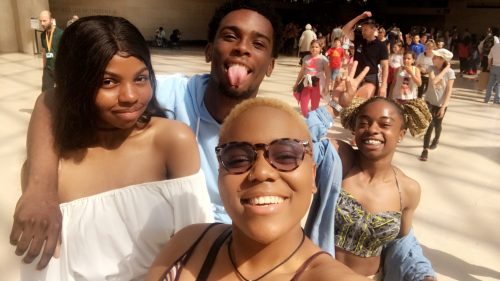 Every class was held in the legendary Cafe de Flore, where James Baldwin wrote his first novel Go Tell It on the Mountain. Every morning I drank the most delicious and expensive hot chocolate (chocolat chaud) which the school paid for. We thoroughly explored Paris through an intense scavenger hunt with each destination carrying heavy historical value. It allowed us to experience the books through their exact locations, which was eye-opening.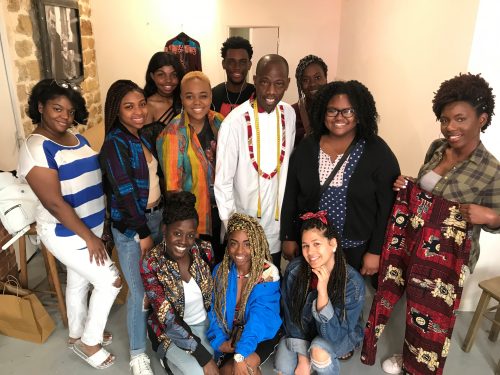 My favorite memory was visiting the Louvre Museum twice. The first tour was extremely interesting because certain sections of the Louvre were closed off because Beyonce and Jay Z were shooting their APES**T video that day. Since we had a private tour, our guide allowed us to enter some off-limit floors. We saw the Mona Lisa, The Winged Victory of Samothrace and many more exquisite pieces of art. My favorite pieces were the Raft of the Medusa, Le Sacre de l'Empereur Napoleon and the La Liberte Guidant le Peuple. The most striking experience was the foundation of the kings' and queens' 12th-century fortress which was made of old brick and mortar.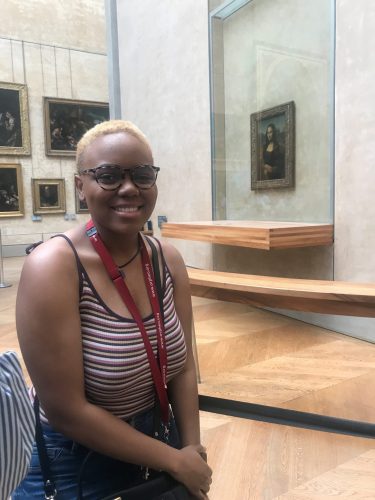 Paris Noir has dramatically changed the way I view myself and my community. It has transformed my taste in music and literature. Now, I listen to Miles Davis, Louis Armstrong and Josephine Baker. Through reading several books by James Baldwin, Richard Wright, Maya Angelou and Toni Morrison my taste in literature has matured. This program has helped me branch out of my shell, and learn more about my culture as an African American woman. Not knowing where I come from culturally has greatly affected my experience within the world. Paris Noir enhances and sheds light on the aspects of black history that are not shown in history books. This program is beneficial to everyone no matter their identity. It will truly open your eyes to creativity, freedom of expression, struggle and beauty in the diaspora.
Written by Victoria Lawson '20, College of Visual and Performing Arts