Buckle up everyone, it's all downhill after Thanksgiving break. We're back after a much needed and well-deserved week off from school, gorging on turkey, mashed potatoes and rewatching 'To All the Boys I've Loved Before' for the 26th time, and now it's time for finals week. The final stretch of anything is always the hardest part, so here at The Peel, we've compiled a list of the best places on campus to shed a tear and write that twenty-page, single-spaced research paper for that class you maybe missed a few times.
The Whitman Atrium
High ceiling, plenty of natural lighting, comfortable couches and indoor trees – the Whitman Atrium tops our list for the perfect place to shed a tear on campus. This space is especially great if you want a wide open space to get your creative juices flowing. If you prefer a little privacy, we recommend the seats by the window so you can treat yourself to a good cry with a panoramic view of University Avenue.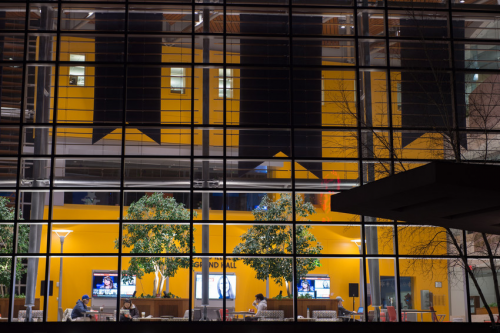 The Safire Room at Bird Library
Located at the top floor of Bird Library, this intimate and cozy quiet room offers a vintage and picturesque setting for your cry sesh as long as you keep it down. Grab one of the two lone seats facing the wall for maximum privacy. Seating and power plugs are extremely limited, so get there early and make sure your devices are already charged up.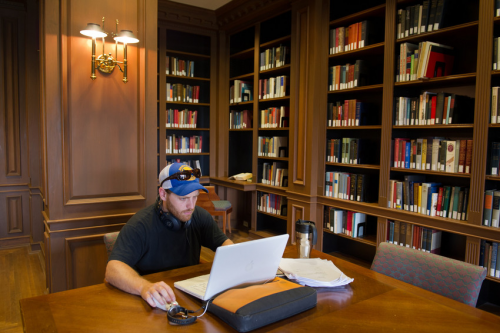 Newhouse Sound Booths
Located on the fourth floor of Newhouse 2, these well-hidden and extremely private rooms are not only the perfect place to create audio recordings, but also a great place to cry.  If the other options might be a little too public for you and don't mind the possibility of being stuck in the abyss, then this might be for you.
Schine Ground-floor Bathrooms
Savor the good ole' days because Schine is about to undergo a massive renovation beginning on May 2019. The Schine basement bathrooms are a great place to reminisce and reflect on your memorable Syracuse University journey. For the go-getters and multitaskers out there, it also provides proximity to printing, the Tomato Wheel, and the Bookstore. Although not as lavish as other bathrooms on campus, its location and practicality gives the Schine ground-floor bathrooms a spot on our list.
The iSchool Computer Labs
In the School of Information Studies, or affectionately known as the iSchool, at the basement of their Hinds Hall homebase are a collection of computer labs with dual screens for maximum efficiency. Although the space can get crowded at times, iSchool students are probably too busy catching up on their SQL labs to even notice that you're having an cry sesh, so it is essentially a judgement-free zone.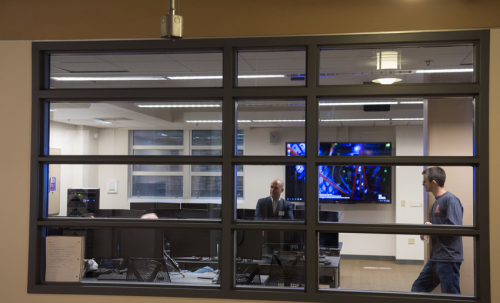 Bird Library
At the end of the day, crying where it's most crowded could be one you need the most. Why not empower yourself through the camaraderie with your fellow students? In addition, Bird recently added more tables, seats, and plugs, so you can stay powered up even though your body has been on 1% since October. Just remember to bring your valid SU ID after 8 p.m. or you will be denied entry and you might have to resort crying on Waverly Avenue, which is not recommended.
Closing Thoughts
Whether you prefer the privacy of the Schine bathrooms or the openness of Bird Library, this beautiful and eclectic campus will definitely have the right spot for you to shed a tear or two…or seventy.  Remember, your emotions are totally valid. There are also plenty of resources on campus to relieve some stress like Orange After Dark or Stress Less Week.
Written by Jezrel Sabaduquia '19, School of Information Studies