With dozens of program offerings and opportunities in every field all over the world, studying abroad with Syracuse Abroad is undeniably for everyone. Financing abroad can seem daunting, but with a combination of financial aid, external scholarships and grants, and budgeting tips and tricks from program alum, studying broad is highly accessible!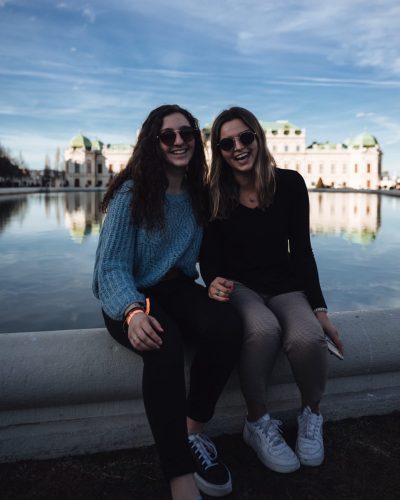 The Basics of Study Abroad Finances
To start, the costs associated with studying abroad can be divided into two categories: billable and non-billable costs. Billable fees include tuition, your program fee and course fees. When it comes to tuition, in most cases, your financial aid package for main campus will travel with you, including federal work study in some locations. Program fees cover housing and several meals a week, varying slightly depending on the specific program. Together, this means that your semester abroad is comparable to a semester on campus. It is always a good idea to meet with your financial aid advisor to ensure your aid will travel with you.
Out of pocket (non-billable) costs for studying abroad include airfare, meals not included in the program fee, personal travel, public transportation if you choose, and emergency funds. These vary by location and how much you choose to travel. Cost of living varies around the world so be sure to research your location and prepare a budget. Reaching out to a Global Ambassador is another great way to understand, from first-hand experience, what out of pocket costs to expect. Plus, each Center program has a budget you can reference which outlines the cost of the entire program.
For more tips, view the Financing Study Abroad video series.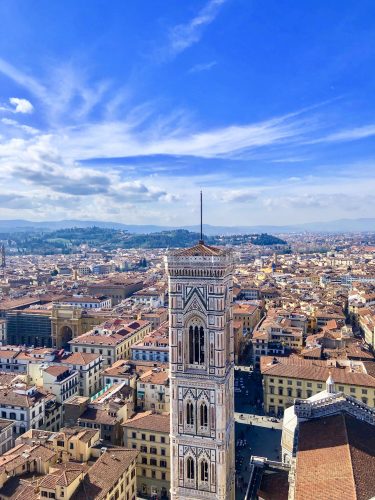 Study Abroad Scholarships
There are countless scholarship opportunities for students planning on studying abroad. Syracuse Abroad offers several grants and scholarships, varying slightly each year, based on GPA and program of interest. Students are also encouraged to research outside scholarships, which can go a long way!

The Gilman Scholarship is a prestigious award of up to $5,000 from the US Department of State, or even more if you study a critical language. To qualify, students must be a US citizen and a Pell Grant recipient. Syracuse students have a very high success rate with The Gilman Scholarship especially when consulting with the writing center for essay assistance. One goal, among others, of The Gilman Scholarship is to enhance study abroad experiences for underrepresented student groups.
When applying for scholarships, consider looking into those that are most applicable to you personally. It's also important to research as early as possible and note important deadlines, which vary greatly among different scholarships and grants. If you do miss a deadline, continue to search and apply for others. There may even be another application cycle for the scholarship you want before your semester abroad!
Financial Suggestions and Recommendations
Balancing and budgeting out of pocket fees when abroad seems like a lot, but with proper preparation, it's manageable! Follow these tips to ensure stress-free financing for your time abroad:
Compare your current cost of living to the cost of living in your destination. Cost of living varies in all cities across the world, but online calculators are available to help you get a fair comparison.
Determine what activities and experiences are your top priorities. Don't feel pressure to travel every weekend or participate in every activity your friends choose. There are tons of activities within the local communities, and it can even help to find friends with similar budgets and priorities as yours.
The program fees for most Centers include several school sponsored trips; take advantage of these! They are designed to give you travel opportunities within your host country, furthering your cultural immersion with no additional cost!
Take advantage of your kitchen if you have one. Learn local recipes, enjoy local foods from the grocery store, and save some money for other important experiences.
Seek student discounts, take public transportation, and consult locals (including university staff) for more local, non-touristic recommendations.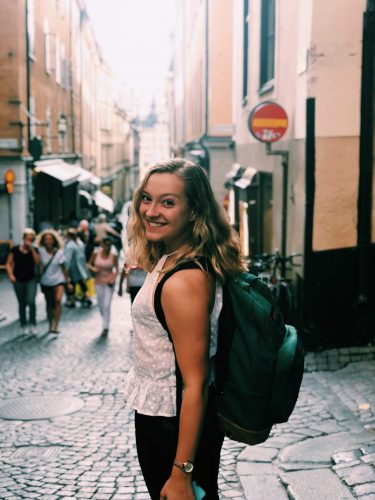 Budgeting for Study Abroad: Tips from the Office of Financial Literacy
The Office of Financial Literacy is a great resource for students to learn about crafting responsible budgets. When considering all the costs associated with studying abroad, creating a comprehensive budget is extremely valuable! At the Office of Financial Literacy, students can meet with a Smart Money Coach to learn budgeting tips and tricks. Some of these include tracking your spending for a month and creating a zero-based budget. Meet with Smart Money Coach to learn more and gain access to the Orange Budget Tool!
It is also important to prepare for potential challenges abroad before leaving the US. Here are a few tips:
Notify your back and credit card company that you'll be traveling and living internationally.
Research ahead of time how to acquire a replacement card in case you need one.
Always be on alert: watch out for pick-pocketing and stolen information.
Check your accounts regularly to catch and fraudulent activity.
Always use caution at ATMs: never enter your pin twice and always make sure you get your card back!
Above all, the unique experiences you will have abroad are invaluable. While you need to take the time to properly prepare your finances, you will thank yourself for years to come. Although there are many necessary steps and considerations when planning how you will finance your semester abroad, Syracuse Abroad and the Office of Financial Literacy (finlit@syr.edu) are great student resources for any further questions!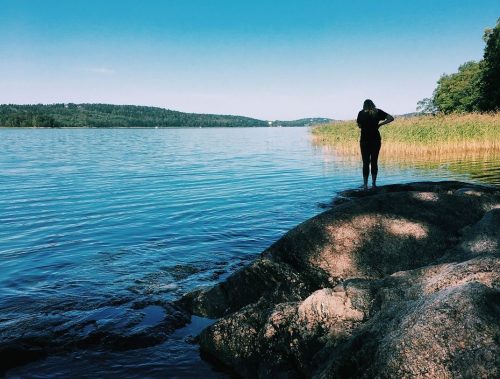 Written by Allyson Greenberg '22, College of Engineering and Computer Science, Syracuse Florence Center '20