Syracuse University seniors Danielle Llewellyn, Rachel Pourmoradi and Jacob McNeal share their experiences and expertise on World Partner programs, affiliated study abroad programs within Syracuse Abroad.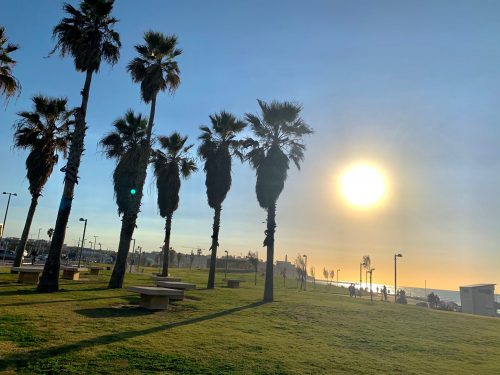 What is a World Partner program?
A World Partner study abroad program is an institution or organization that Syracuse University collaborates with in order to provide us with more options and locations to study abroad. These partner programs are not directly affiliated with SU, and students from all across the world attend these institutions. There are currently World Partner programs in Africa, Asia, Australia and New Zealand, Europe and Russia, the Middle East and more! These programs often specialize in a specific discipline like Hebrew, science, film or Arabic. Even though these are not Syracuse Centers, Syracuse Abroad ensures that these programs remain affordable and accessible to everyone. While attending a World Partner program, you attend the university like it is your own school, but still receive SU credits!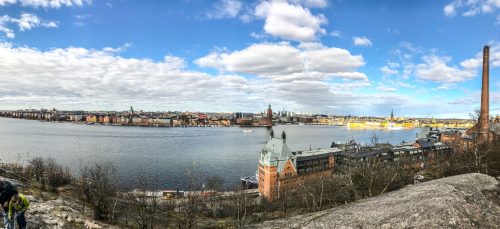 How is a World Partner program different from a Center experience?
The main difference between a World Partner program and a Center experience is that there is not a Syracuse campus or program in that specific location. Rachel notes, "this was a huge benefit because I was able to meet friends from other universities and branch out from the SU community. I was given the opportunity to create great friendships with students from University of Michigan, George Washington University, University of Wisconsin, University of Florida and more. However, in the World Partner program I chose, Tel Aviv University in Israel, there were still plenty of Syracuse University students by my side within the program so I did not feel alone when initially starting the program."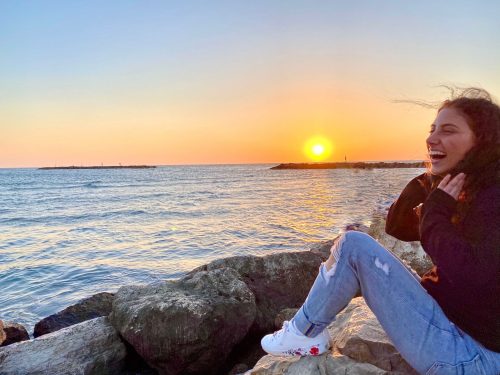 "It may seem daunting to pick a program that is not a Center experience, but I received so much guidance and support from SU with my World Partner program experience." In addition, Tel Aviv University has a group of "Madrichim," who were essentially peer advisors to help all of the abroad students adjust to the program and were available to answer any of our questions. "No matter what program you choose, I wholeheartedly believe that you won't regret it for a second and you will leave your experience with a new place to call home!"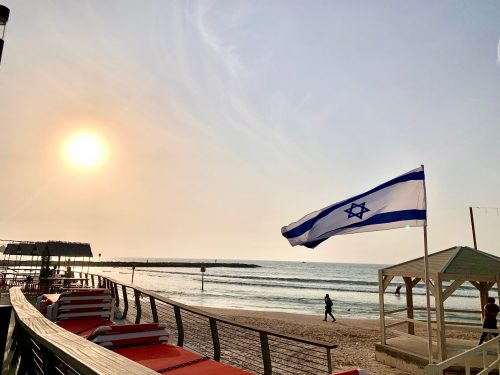 How do you choose a World Partner program?
Here's why Danielle chose her program, DIS Stockholm:
I chose a World Partner program because I wanted to go someplace different and a bit less known to me. I knew there would be a smaller cohort of students than Center-based programs, which was enticing because I liked the discussions and sense of community produced in smaller-sized classes. Because World Partner programs are independent from SU Centers, I knew I would also be able to meet students from colleges all across the United States. Although initially intimidating, I was excited to meet people who had similar interests as me but went to different colleges in the U.S. In addition, World Partner programs have a range of options for courses that are not offered on campus at SU. This allowed me to explore my interests more and develop a deeper understanding of myself. Ultimately, I chose a World Partner program because I knew it would be an extraordinary experience to study abroad in a location unfamiliar to me, with people from all across the U.S., while taking courses more aligned to my career goals.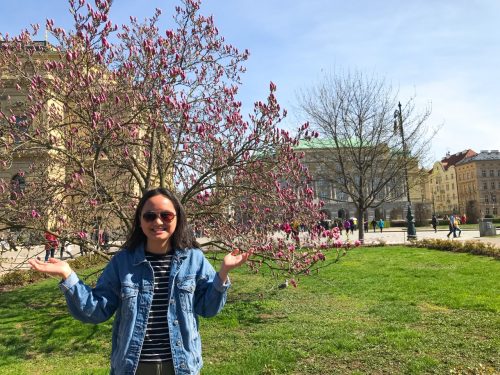 Having been to a few countries in Europe in 2017 but never traveling farther north than London, I was curious about what Scandinavian culture was like. Going to DIS Stockholm was a one-of-a-kind experience because as a country that prides itself on its outstanding environmental efforts and its stellar public transportation system, Sweden more than lived up to my expectations. Every student must choose a Core Course when going to DIS Stockholm (or Copenhagen), which is basically the class you focus on the most and one with which you go on study tours. My Core Course was Positive Psychology, and my other three classes were Swedish Language and Culture; TV Shows, Norms, and Culture; and Psychology of Emerging Adulthood. With my Core Course, I traveled to Gothenburg, Sweden and Athens, Greece, where we learned from actual practitioners who utilized positive psychology techniques in their organizations.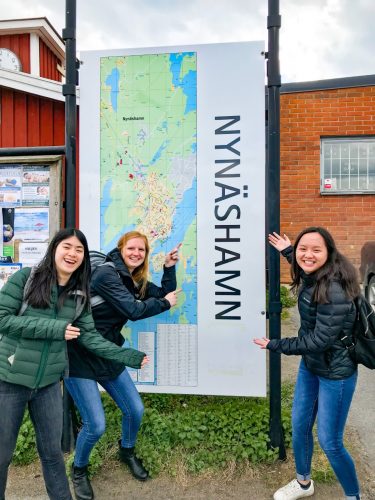 Because of the Swedish concepts of lagom (not too much and not too little) and fika (a coffee break with friends), I was able to easily balance work, travel, and leisure activities. On several weekends and during my breaks, I was able to travel to Paris, Rome, Prague, London, and Copenhagen. I often took these trips with the friends I made at DIS, some of whom were from SU but most of whom were from other colleges. I also lived with a host family, which was probably the best part of my time in Stockholm. I was immersed in the culture so much more than if I lived in a student apartment, so I was able to gain a good grasp of the Swedish language.
I chose a World Partner program partly because of the location, and partly because I really enjoyed the sense of independence this program came with. While the University of Limerick might be affiliated with SU, there isn't an SU Center in Ireland, and my roommates were also exchange students from around the world! It's very fun and exciting to be out in the world like that and feel like I'm really a part of this other campus experience.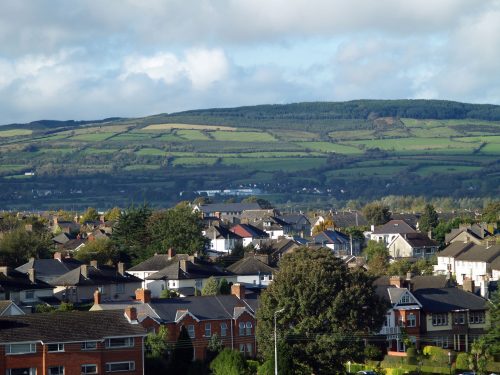 I lived in student apartments in Limerick with 5 other housemates. While at UL, I spent a lot of time looking at different clubs, and ultimately settled on the Games Club, the Outdoor Pursuits Club, and (much to my mother's dismay) the Skydiving Club. Unfortunately, bad weather and scheduling issues kept me from jumping out of a plane (safely), but what really highlighted my experience in Limerick was the Outdoor Pursuits Club (OPC): a very, friendly group of people who are so passionate about what they do. The club went traveling all over Ireland, and I got to see some amazing, natural sights because of it. I did a lot of traveling to other places in Ireland and Europe while I was abroad, but the experience I had with OPC was something only people who really know about the country could offer. That's part of what makes a World Partner experience so great, you very quickly find yourself meeting loads of people from the country you're living in, and really getting immersed in the culture!
Written by Danielle Llewellyn '21, College of Arts & Sciences, DIS Stockholm 2019; Rachel Pourmoradi '21, Falk College of Sport and Human Dynamics, Tel Aviv University 2020; Jacob McNeal '21, School of Education, University of Limerick 2019