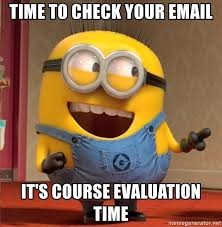 We've all seen those emails at the end of the semester urging students to take course feedback evaluations for each of their classes. Some students are filled with dread over taking time to reflect on their experiences, and some are excited to have their input taken into consideration.
But what really happens on the other side of filling out course feedback evaluations? Are the responses actually read through and looked over? Yes, yes they are. And they're looking for open, honest and constructive feedback!
Not sure how to do that? Here are some of the best ways to go about giving course feedback:
Don't just skim through the feedback form, take your time!
It may be tempting to rush through course feedback just to get it over with, but taking the time to reflect
on the entirety of the semester can be extremely helpful. Believe it or not, filling out course feedback forms are the best way to create change for future students and have your voice heard about concerns you may have. Prior to you taking the course, past students provided helpful feedback for your benefit. You can do the same and pay it forward!
Didn't like something about a course? Find a way to constructively articulate your dislikes.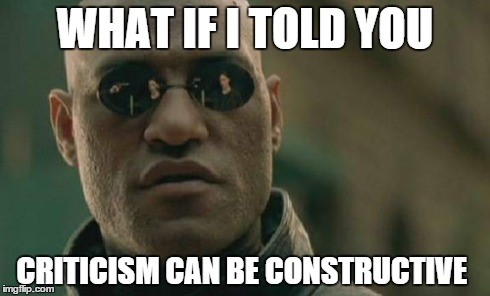 It's important to note that course feedback is not an opportunity to seek revenge on your professor. Course feedback is an opportunity to help your professor improve the content of their class or their teaching style to better suit their future students.
Although less can usually be more, more is much better in this case. Be specific and descriptive!
Be sure to use the space for written responses to your advantage. Giving tangible examples when something may have worked or didn't work can really help your professor better gauge students' experiences in their class.
Positivity is the best policy!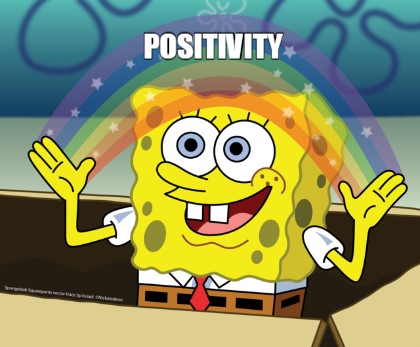 As much as constructive criticism is important, balancing positive feedback is equally significant. This will allow the professor to continue integrating things that worked into their teaching.
Please be assured that the feedback you provide is kept confidential! No identifying information is recorded or distributed on the reports that are generated. The course feedback window is open, so be sure to utilize these tips when filling out the forms!
Written by Savannah Taylor '20, College of Arts and Sciences, Institutional Effectiveness and Assessment Intern