Interested in tools that will help you budget and curb your spending habits? Check out these budgeting app reviews from the Office of Financial Literacy's Smart Money Coaches!
Budgeting App: Intuit Mint

Review by Diana Azizyan '19: Grade C
I reviewed the budgeting app Mint for a week, and here are some of my thoughts about my experience and key takeaways:
The app is available for free in the app store.
It requires you to connect your bank account so your spending habits can be tracked and analyzed over a period of time.
Mint is able to provide you suggestions about where your money is predominately going and how you can better utilize your cash to increase your savings and investing accounts, if you have them.
Pros:
One important thing to remember is Mint will not access any of your funds or touch your money. The app itself serves as more of a data gathering tool to help you make informed decisions.
My favorite part of using Mint was the different budgets the app provided for me to curb my spending. For example, every month I can spend $720 on restaurants, $30 on gas, $200 on groceries, etc.
The way the budgets are segmented is really easy to follow, and Mint will send you reminders when you are tapped out in any of the categories. This is helpful because sometimes we are unaware of how much money we are really spending and it's difficult to confront your spending habits.
The process itself is seamless because the app does the work for you and you can simply take the assumptions to better your habits. It also aggregates the data over months to show you different measures such as "earnings over time" and "cash flow over time."
Cons:
One thing I didn't like about the app is the categories are pre-set for you so you cannot create your own budgets. This can be difficult because budgets are often not a "one size fits all" solution; they must be individualized based on people's needs. For example, someone who lives in a city will spend a lot of money on transportation services like Uber and trains, whereas living in the suburbs comes with more money going to gas. I drive quite often so the $30 a month gas budget was limiting for me and I went over each time.
Some room for improvement for Mint would be to give people the ability to set their own budgets so that there's a higher percentage they will follow it.
Another thing I didn't like was the constant notifications I received about decreasing my spending in categories I wasn't too worried about, such as "coffee." I was more interested in tracking groceries, restaurants, educational expenses, and shopping habits. Of course, you can turn off the notifications in the app so that's a plus.
All in all, I would recommend Mint for someone who's interested in learning how to budget and analyze their spending habits. The app is a good resource and makes your job easy because they gather the information for you through your bank accounts. In the long-term, it is interesting to see how your financial habits develop and the awareness aspect helps drive accountability. I would rate the app a 7/10 and I recommend everyone to download it and see for yourself!
Review by Melissa Marchetti '20: Grade, B+
After four weeks of review, the results are in – for Mint of course! You have probably seen commercials promoting Intuit's free personal finance and budgeting application, Mint, that offers a variety of functions for financial planning, budgeting, and tracking your money. I tracked my own spending habits, budgeting, and income over the past few weeks with Mint and I am here to tell you what I thought. Was Mint worth the hype?
Pros:
Some of my favorite functions include pre-programmed budgets based on your cash flow, where you spend the most, a pie chart of your monthly spending by category (which one is the biggest?), and your cash flow summary.
After entering the information for your bank accounts, the app automatically generates these functions for you, sending you notifications when you begin to spend more than you have made and if you are spending more than usual on one category for a given month.
Another available function is the programming of bills and due dates. This is especially helpful when it hits that time of the month when due dates overlap. Instead, Mint provides a centralized location for all your funds and activity.
Cons:
Though my experience with the app was positive, and a majority of its features were comprehensive and easy to use, the app was extremely robust. Sometimes, it felt like there were too many functions, and I was not able to make use of all the tools the application had to offer.
Additionally, although the credit score function was extremely useful, if you do not have a major, name brand credit card (for example, you have a credit card through your local banking institution), it may be difficult to program the credit card function of the app. In my case, my credit card is distributed through my local bank, and I was not able to load my credit card account to initiate reminders about payment, my balance, and my credit usage for the month.
So, to answer my question, was Mint worth the hype? My honest answer: it depends on how much time you are willing to put into it. If you are just looking for a place to track your income and spending habits without the extras, I would suggest a more straightforward app. But, if you are interested in more analytical, in depth functions that break down your personal finances in an understandable manner, Mint may be for you! Check it out!
Budgeting App: You Need a Budget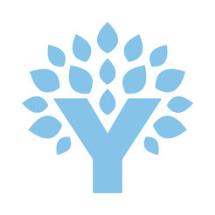 Review by Stella Miller '21: Grade, C
For the past three weeks, I've used the budgeting app You Need a Budget (YNAB) and have come up with my opinions about why I like/dislike the app, and whether or not I would recommend it.
To start off, the app requires a monthly subscription of $6.99 or a yearly subscription of $83.99. While you are granted a month-long free trial, it is still a bit costly, especially for college students who don't need to add an additional expense. When it comes to navigating the app, it appears to be a bit simpler than it really is. Although it's easy to view, it still has its minor flaws that contribute to its overall effectiveness. For my personal experience, the numbers in my bank account on YNAB didn't accurately align with my actual total in my personal bank statement. The app also doesn't give you notifications when you make a purchase, so you have to remember to manually go in and sort your spending/assign a budgeting group, which I know for me is something I forget to do when not constantly reminded. The last issue I had with the app was that it gives you multiple categories to sort your outgoing and incoming costs, but the options are limited. So, many of my categories for the budget didn't as accurately reflect what I was actually spending.
Overall I would give YNAB a C rating because even though it is costly and has a few minor flaws, it is still relatively easy to manage and helpful to see where your money is going.
Review by Sarah Li '20: Grade, B
As an international student living in a foreign country by myself, I try to be as financially responsible as possible. That is why I am reviewing the budget app, You Need a Budget (YNAB.) The number one thing YNAB helped me realized is that we should distribute all our dollars properly. On the YNAB app, you can allocate your money to different categories, such as groceries, insurance and transportation. This way, it is easier for you to see how much you spend or will be spending on different items per month. You can even plan ahead for the next month. For a plan freak like me, this feature is perfect. The YNAB app also enabled me to live on last month's budget. This is extremely important if you have several saving accounts. For me, I have three saving accounts, and they are all for different purposes. It gets complicated to keep track of how much I should plan for next month. The YNAB app shows you the budget distribution for several months, it also provides graphs and statistics. This app is quite expensive to subscribe. It is about $84 per year. If you are a student who has several bank accounts for personal purposes, this might not be the app for you. However, if you are managing or thinking about starting a small business, this app is perfect.
Budgeting App: Pocket Guard
Review by Austin Grace '21: Grade, A-
I spent two weeks using PocketGuard, a popular budgeting and finance app. Here are my thoughts:
Pros:
Connecting Accounts –Financial budgeting apps work by pulling data from your bank, credit card issuer, brokerage account, etc., so the process of connecting accounts should be easy and simple. PocketGuard lets you add apps easily through their platform and only required that I provide my login credentials.
Account Diversity – PocketGuard has many banks on its platform, and it even had some more obscure banks and credit card issuers.
Bill Tracking –Adding recurring bills was easy, because it looked through transactions history and pulled out the ones it thought were recurring; it just double checked before adding something.
Security – Even after unlocking my phone, PocketGuard would not let me into the app without reentering the unique pin number I set when I first used the app.
Unique Features –I really like the overview feature; PocketGuard has a great feature that lets you look for ways to increase your income and save money; in fact, PocketGuard has resources to learn about real estate investing, saving money on car payments, and earning more interest with different savings accounts.
Cons:
Account Diversity – Unfortunately, PocketGuard does not currently have Robinhood Investments, a popular millennial-focused stock broker.
Security – I would really like to see a fingerprint feature added in the future, especially because other apps have already implemented that seamlessly.
I like PocketGuard, and the features it has are remarkably close to the main apps in the field –Mint, YNAB, etc. Although it still needs to add some investment functionality, I enjoyed using the app and would recommend it as a unique alternative.
Budgeting apps are a great way to stay on top of your personal finances. Whether you are looking for an app that simply helps you track your spending, or an app that creates personalized budgets, there is an app out there for you! Take the plunge and move one step closer to managing your money!
Written by Smart Money Coaches Diana Azizyan '19, Melissa Marchetti '20, Stella Miller '21, Sarah Li '20 and Austin Grace '21