Campus & Community
Thinking about Switching your Major? Check out the Major Fair Tuesday!
Nearly one-third of college students change their major at least once—and with more than 200 majors at Syracuse, there are plenty of options for students to consider.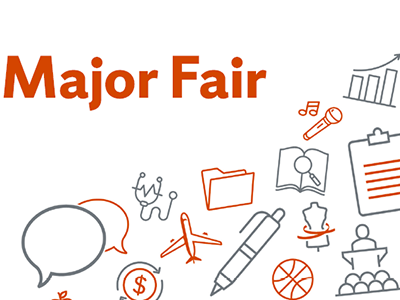 On Tuesday, Feb. 20, Academic Affairs and the Division of Enrollment and the Student Experience will host the Major Fair from 11 a.m. to 4 p.m. in Panasci Lounge, Schine Student Center. The fair will feature representatives from every school and college, who will answer students' questions about transferring internally.
"When a student is interested in transferring to another school or college, we want to ensure they have the information they need, and this fair is one way to do that. We want students to know we are here to help them find the right major and to support their success now and into the future," says Amanda Nicholson, assistant provost and dean of student success.
Whether students are thinking about transferring to another school or college at Syracuse or pursuing a dual major at another school or college, this fair will help students get answers to their questions about requirements, deadlines, processes and prospects.
For more information about the Major Fair, contact Kal Srinivas at 315.443.8108.