Campus & Community
Take Back the Night: How to Get Involved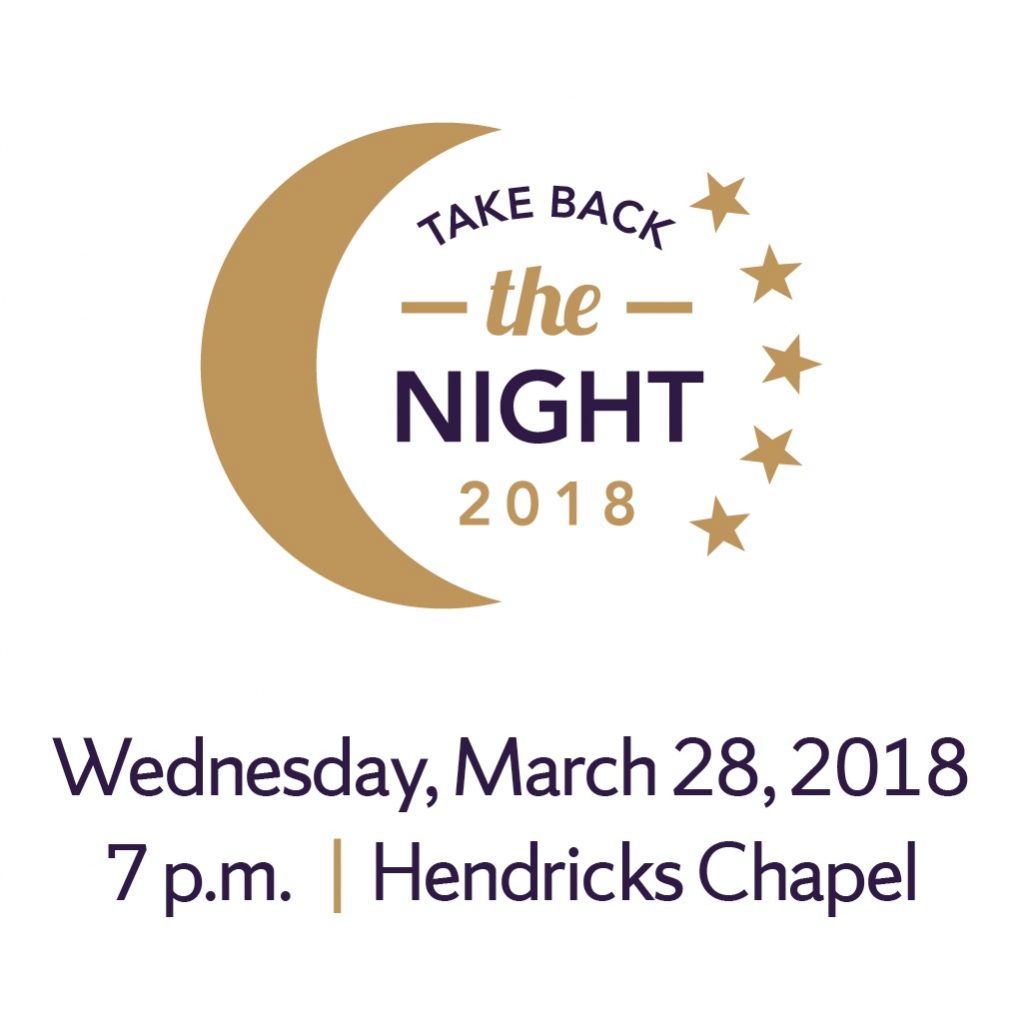 This year's Take Back the Night march, rally and speak-out event will be held on Wednesday, March 28, beginning at 7 p.m. at Hendricks Chapel.
Though the origins of this international event are unknown, its message of combatting sexual, relationship and interpersonal violence is clear. Take Back the Night not only allows the campus community to come together and support the victims and survivors of sexual and relationship violence, but also demonstrate the community's commitment to combating interpersonal violence.
"I am excited to be a part of the TBTN planning because I think it is one of the most empowering events on campus for those who have been impacted by interpersonal violence. Not only does the event bring community members together to start a conversation about ending interpersonal violence on the Syracuse campus, but it is a reminder that there is support and understanding within the community," says Rachel Saunders, co-chair of the TBTN Planning Committee and a senior in the College of Arts and Sciences.
Michelle Goode, sexual and relationship violence prevention coordinator and co-chair of the Take Back the Night Planning Committee, shares Saunders' viewpoint, "I think this event is really helpful for survivors and people impacted by interpersonal violence to see that there are folks in our community that believe and support them and are actively working to make our campus a safer place."
Faculty, staff and students can contribute meaningfully to the cause and show support by the following:
Attending the event on Wednesday, March 28, at 7 p.m. in Hendricks Chapel.
Encouraging your organization, group or department to fill out the Pledge Poster Request Form and officially endorse Take Back the Night by signing the poster and emailing a picture of the completed poster (with or without your group members in the picture) by Friday, March 9, at 4 p.m.
Purchasing a Take Back the Night 2018 T-shirt. The T-shirts can be pre-ordered at the Schine Box Office until March 9 for $10 (quantities of 30 or more can be purchased for $8 per shirt). All proceeds benefit resources for victims and survivors and education and prevention programs.
Participating in the #IWillTBTN campaign by sharing how you will support Take Back the Night on star cutouts.
Distributing pledge cards to your group, organization or department members and encourage them to attend the TBTN.
For more information, questions or volunteering opportunities, visit the Office of Health Promotion website or email healthpromotion@syr.edu.