Arts & Culture
Syracuse Stage Presents Lorraine Hansberry's American Classic 'A Raisin in the Sun'
Syracuse Stage continues its critically acclaimed season with a sterling production of Lorraine Hansberry's classic American play "A Raisin in the Sun," Feb. 21-March 11 at the Syracuse Stage/Syracuse University Drama Complex in the Archbold Theatre, 820 E. Genesee St., Syracuse.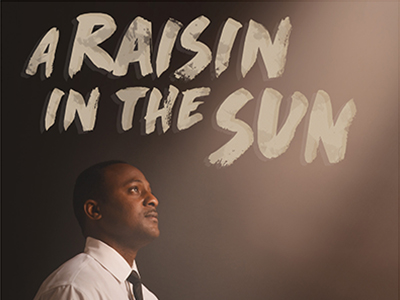 Since its landmark premiere on Broadway in 1959, "A Raisin in the Sun" has been a staple of the American stage and has resonated with generations of theatergoers. A powerful portrait of a family caught up in the pursuit of the American dream and the hope of a better life, Hansberry's play invites us to consider why the dreams of some are realized while those of others are, in the words of Langston Hughes, "dreams deferred."
Syracuse Stage artistic director Robert Hupp turned to veteran director Timothy Douglas to bring Hansberry's classic to life on stage. Douglas previously directed "Blues for an Alabama Sky," "A Lesson Before Dying," "Jitney," "The Crucible," "Intimate Apparel" and "Gem of the Ocean" for Syracuse Stage. Hupp considers Douglas "one of the finest directors in America today."
For his part, Douglas has enjoyed a long and formative association with "A Raisin in the Sun." He participated as one of the moving men in the Yale Repertory Theatre's 25th anniversary production of the play, which featured future stars Delroy Lindo and Mary Alice. Later, it was the first play he staged, a catalyst for his 23-year career as a director.
The Syracuse Stage production marks Douglas' fourth association with the play. He finds "A Raisin in the Sun" still powerful, still poetic and especially resonant in today's world.  He has become focused, he explained, on the struggle between Lena Younger and her adult son Walter Lee to determine who is best suited "to lead the family through the harsh realities facing America's 99 percent." Their plans for the family's survival, he added, "are as revolutionary now as they were in the late 1950s."
Two accomplished veteran performers take on these pivotal roles under Douglas' direction. Kim Staunton plays Lena (or Mama). Staunton previously appeared at Syracuse Stage as Rose in the 2010 production of August Wilson's "Fences." In addition to many regional credits, she has been a guest company member at the Denver Center Theatre for 14 years.
Chiké Johnson makes his Syracuse Stage debut as Walter Lee. Johnson has worked extensively in Chicago theater, including productions at The Goodman Theater, The Court and the famed Steppenwolf Theater. He has appeared Off-Broadway and has many regional credits, including Rochester's Geva Theatre Center.
The struggle between Lena and Walter Lee forms the central conflict of "A Raisin in the Sun," which revolves around how best to use $10,000 Lena has received as the beneficiary of her late husband's life insurance policy.  Lena wants to use most of it to try to relocate the family to a more comfortable home in a better neighborhood. Walter Lee wants to open a liquor store. Other family members, including sibling Beneatha (Stori Ayers) and Walter Lee's wife, Ruth (Dorcas Sowunmi), have their own ideas concerning the cash. The tension threatens to pull the family apart.
"A Raisin in the Sun" is a co-production between Syracuse Stage and the Indiana Repertory Theatre, where it recently played to very positive reviews. Indiana critics had high praise for Tony Cisek's evocative scenic design and praised the performances: "The actors embody their roles wonderfully, making the ensemble as a whole feel like a true family." Therein lies a significant aspect of Hansberry's success.
In interviews at the time of the opening, Hansberry explained that she was driven to write "A Raisin in the Sun" because she was deeply frustrated by the depiction of African Americans in the theater, which she described as "cardboard characters, cute dialect bits or hip-swinging musicals from exotic scenes."  None reflected life as she knew and experienced it. She set out to challenge the distortions that had become commonplace and readily accepted. She succeeded. As the great James Baldwin noted of the play: "Never before had so much of the truth of Black people's lives been seen onstage."
Hansberry died of cancer in 1964 at the age of 34, two days after her second play, "The Sign in Sidney Brustein's Window," closed on Broadway.  Her late husband, the songwriter Robert Nemiroff, developed two unfinished works after her death, "To Be Young, Gifted and Black" and "Les Blancs."
 Casting note: Four local actors will join the cast of "A Raisin in the Sun" when it opens at Syracuse Stage. Donovan Stanfield will appear as Bobo and one of the moving men, and fifth grader Robert "RJ" Murphy will portray Travis, the youngest member of the Younger family. Fourth grader Maxwell "Max" Brown understudies the role of Travis. Syracuse University Department of Drama student James "Jay" Mack will portray the second moving man.
Tickets are now available at www.SyracuseStage.org, by phone at 315.443.3275 and in person at the Box Office.
About Syracuse University
Founded in 1870, Syracuse University is a private international research university dedicated to advancing knowledge and fostering student success through teaching excellence, rigorous scholarship and interdisciplinary research. Comprising 11 academic schools and colleges, the University has a long legacy of excellence in the liberal arts, sciences and professional disciplines that prepares students for the complex challenges and emerging opportunities of a rapidly changing world. Students enjoy the resources of a 270-acre main campus and extended campus venues in major national metropolitan hubs and across three continents. Syracuse's student body is among the most diverse for an institution of its kind across multiple dimensions, and students typically represent all 50 states and more than 100 countries. Syracuse also has a long legacy of supporting veterans and is home to the nationally recognized Institute for Veterans and Military Families, the first university-based institute in the U.S. focused on addressing the unique needs of veterans and their families.