Campus & Community
Seventh Annual Collegiate Blood Battle Challenge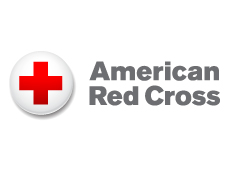 Syracuse University students support the American Red Cross by being among the student blood donors throughout the United States who help the Red Cross fulfill its lifesaving mission. In fact, approximately 20 percent of the millions of blood donations collected every year come from high school and college blood drives.
SU students are urged to donate blood at a special Red Cross and SU tradition that continues this year with the seventh annual Blood Battle Challenge against rival school Boston College. This annual event concludes in April with the college that has the highest number of blood donations winning the battle and the trophy.
This year, the battle begins on Wednesday, Feb. 14, with a special Valentine's Day Kickoff Rally blood drive from 10 a.m.-7 p.m. at Goldstein Auditorium in Schine Student Center. All Orange community members are invited and blood donors are needed to help reach the goal of 200 blood donations in one day.
There will be free food and entertainment, and all presenting donors will receive a "We Challenge U" T-shirt and entry into hourly drawings for great giveaways!
This initiative is sponsored by the Division of Enrollment, the Student Experience at SU and the SU Red Cross Club.
How you can participate:
Walk-ins are welcome, but appointments are encouraged. To make an appointment, call  1.800.RED.CROSS (1.800.733.2767) or visit redcrossblood.org.  You may also download the  Blood Donor App, Use sponsor code giveblood@SU.
Connect with us on your social networks at facebook.com/ARCCSU and @SURedCrossClub.
The American Red Cross has a critical need for blood donors to give now to help address a winter blood shortage caused by severe winter weather and widespread flu. Since the beginning of this year, about 600 blood drives have been forced to cancel due to winter weather, causing more than 17,500 blood and platelet donations to go uncollected. In addition to unfavorable weather, seasonal flu has contributed to very low turnout at many blood drives. Right now, blood donations are being distributed faster than they come in.
How to donate blood
Simply download the American Red Cross Blood Donor App, visit redcrossblood.org or call 1-800-RED CROSS (1-800-733-2767) to make an appointment or for more information. All blood types are needed to ensure a reliable supply for patients. A blood donor card or driver's license or two other forms of identification are required at check-in. Individuals who are 17 years of age in most states (16 with parental consent where allowed by state law), weigh at least 110 pounds and are in generally good health may be eligible to donate blood. High school students and other donors 18 years of age and younger also have to meet certain height and weight requirements.
Blood and platelet donors can save time at their next donation by using RapidPass to complete their pre-donation reading and health history questionnaire online, on the day of their donation, from a computer or mobile device. To get started and learn more, visit redcrossblood.org/RapidPass and follow the instructions on the site.
About Syracuse University
Founded in 1870, Syracuse University is a private international research university dedicated to advancing knowledge and fostering student success through teaching excellence, rigorous scholarship and interdisciplinary research. Comprising 11 academic schools and colleges, the University has a long legacy of excellence in the liberal arts, sciences and professional disciplines that prepares students for the complex challenges and emerging opportunities of a rapidly changing world. Students enjoy the resources of a 270-acre main campus and extended campus venues in major national metropolitan hubs and across three continents. Syracuse's student body is among the most diverse for an institution of its kind across multiple dimensions, and students typically represent all 50 states and more than 100 countries. Syracuse also has a long legacy of supporting veterans and is home to the nationally recognized Institute for Veterans and Military Families, the first university-based institute in the U.S. focused on addressing the unique needs of veterans and their families.