Veterans
Institute for Veterans and Military Families Receives Grant from Travelers
The Institute for Veterans and Military Families (IVMF) has received a $50,000 grant from Travelers. The IVMF provides career skills training and entrepreneurship programs that meet transitioning service members, veterans and military spouses where they are in their civilian transition to position them for future success. Two programs in IVMF'S entrepreneurship portfolio, Veteran EDGE and V-WISE, will use $25,000 each to support their conferences.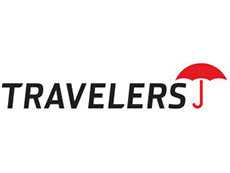 Veteran EDGE is the first-of-its-kind three-day conference dedicated solely to veteran and military spouse business owners and the ecosystem that supports them. Stakeholders, IVMF program graduates, and veteran and military spouse-owned businesses from around the country gather to network and learn about the latest opportunities, best practices and resources available to their growing companies.
V-WISE is a women-focused training program in entrepreneurship and small business management that provides tools, ongoing support and business mentorship to veterans, active-duty service members and military spouses aspiring to become successful entrepreneurs. This year, the IVMF will be hosting its 20th V-WISE conference in San Diego. Over 2,667 women have graduated from this program since its inception, with 65 percent starting their own business, 92 percent of whom are still in business today.
In addition to supporting the conferences, the grant from Travelers will cover a V-WISE training program. Travelers will also offer a business continuity workshop geared toward veteran-owned businesses at each conference. The grant is a direct investment in our nation's veterans, service members and their family members.
"The team is very thankful for the generous support that Travelers has given to multiple programs in 2018," says Deanna Parker, EBV & V-WISE program manager at the IVMF. "It is very important to us to work with likeminded partners who are just as passionate about supporting those who have served and their families. We are excited to include Travelers in the Veteran EDGE and V-WISE conferences this year!"
Travelers is ensuring opportunity by contributing to efforts that create strong, vibrant communities and offer pathways to success. Through corporate funding and the Travelers Foundation, Travelers targets its giving to three key outcomes: academic and career success, thriving  neighborhoods and culturally enriched communities. With the primary focus of educating underrepresented students to lead tomorrow's workforce, Travelers also contributes to organizations that aid in developing communities through small business support and neighborhood revitalization, and enriching lives and learning through arts & culture.
About Syracuse University
Founded in 1870, Syracuse University is a private international research university dedicated to advancing knowledge and fostering student success through teaching excellence, rigorous scholarship and interdisciplinary research. Comprising 11 academic schools and colleges, the University has a long legacy of excellence in the liberal arts, sciences and professional disciplines that prepares students for the complex challenges and emerging opportunities of a rapidly changing world. Students enjoy the resources of a 270-acre main campus and extended campus venues in major national metropolitan hubs and across three continents. Syracuse's student body is among the most diverse for an institution of its kind across multiple dimensions, and students typically represent all 50 states and more than 100 countries. Syracuse also has a long legacy of supporting veterans and is home to the nationally recognized Institute for Veterans and Military Families, the first university-based institute in the U.S. focused on addressing the unique needs of veterans and their families.