Media, Law & Policy
Celebrating 140 Years of U.S. Government Documents at Syracuse University Libraries
Syracuse University Libraries will celebrate 140 years of membership in the U.S. Government Publishing Office's (GPO) Federal Depository Library Program (FDLP) with a program and exhibition in February. The FDLP ensures that the public has access to federal documents in participating libraries across the country.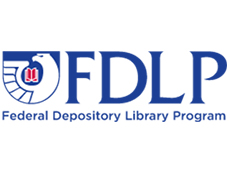 The 140th anniversary celebration will take place in the Peter Graham Scholarly Commons, 114 Bird Library, on Feb. 7 from 1-2:30 p.m. Jim Bradley, interim director of the GPO, will give the keynote presentation.
"Syracuse University Libraries are proud to serve as a federal depository library," says Dean of Libraries and University Librarian David Seaman. "The ability to offer our patrons and the community unfettered access to these vitally important government documents is a responsibility that we take seriously. We are honored to be celebrating 140 years with the FDLP and in partnership with GPO."
An accompanying exhibit on fourth floor of Bird Library will highlight the wide variety of materials the libraries have received as a member of the FDLP since the University's early years. Documents selected for display represent all three branches of government and showcase the variety of formats and subject matter of these documents.
An exhibit in the Learning Commons on the first floor of Bird Library will focus on "SU Libraries Depository Property Stamps—140 years of Federal Depository Participation." The exhibit will highlight how the libraries have marked and identified federal documents from 1878 to the present day. The variety of styles and markings illustrates the amount of detail and effort required to process these items.
If you need an accommodation to fully participate in the event, please contact John Olson at jaolson@syr.edu by Feb. 1.
About Syracuse University
Founded in 1870, Syracuse University is a private international research university dedicated to advancing knowledge and fostering student success through teaching excellence, rigorous scholarship and interdisciplinary research. Comprising 11 academic schools and colleges, the University has a long legacy of excellence in the liberal arts, sciences and professional disciplines that prepares students for the complex challenges and emerging opportunities of a rapidly changing world. Students enjoy the resources of a 270-acre main campus and extended campus venues in major national metropolitan hubs and across three continents. Syracuse's student body is among the most diverse for an institution of its kind across multiple dimensions, and students typically represent all 50 states and more than 100 countries. Syracuse also has a long legacy of supporting veterans and is home to the nationally recognized Institute for Veterans and Military Families, the first university-based institute in the U.S. focused on addressing the unique needs of veterans and their families.