Health & Society
Registration Open for Stress Management for the Holidays Webinar for Faculty and Staff
No matter what holiday you celebrate, the season in general can be a time of added stress.  Things like overspending, multiple obligations and managing family expectations can somehow make a joyful time feel just the opposite.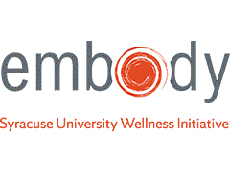 Join us for this webinar to learn practical tips to help manage holiday stress. Enjoy the present moment and start the New Year feeling rested and refreshed!
Stress Management for the Holidays, live webinar presented by Carebridge
Friday, Dec. 8
Noon-1 p.m.
 If you are not able to join the live webinar, visit http://wellness.syr.edu/carebridgewebinars after Dec. 8 to view the archived webinar.
The Faculty and Staff Assistance Program provided by Carebridge is available 24/7/365 and can help you adjust to life's challenges. Whether you need assistance identifying care for a child or an elder,  need help with your finances  or desire assistance in coping with an emotion issues such as grief, stress or relationship conflicts, Carebridge can help. To access confidential services at any time, call Carebridge at 1.800.437.0911.
To learn more about Carebridge eligibility and services, visit http://wellness.syr.edu/carebridge.
Questions? Email wellness@syr.edu or call 315.443.5472.
Add your name to our email list to stay up to date on the latest wellness events.
Brought to you by the Syracuse University Wellness Initiative.