Business & Economy
Money Matters: How to Protect Yourself from Identity Theft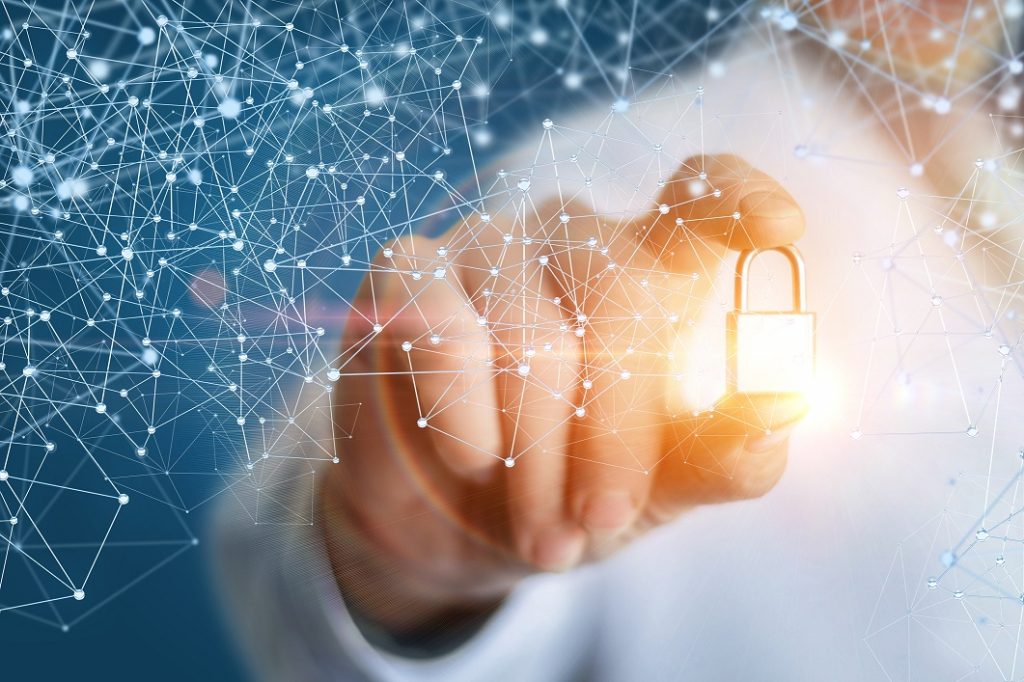 News of this year's Equifax breach, fraudulent I.R.S. tax returns and hacks into retail giants shows the ever-growing need to protect a person's identity.
"Identity theft is, unfortunately, not 100 percent preventable, so it's important to know what resources are available if and when it does happen—and the best ways to protect yourself using measures within your control," says Derek Brainard, financial literacy coordinator in the Office of Financial Literacy.
In his Syracuse Smart Money presentations and in one-on-one financial counseling sessions with students, Brainard discusses the important ways to secure their personal information as part of their overall financial planning. The Office of Financial Literacy's Smart Money coaching staff also shares the information with students during one-on-one sessions.
Brainard offers some tips on prevention and what to do if your identity is stolen.
01

Are young adults less vulnerable to identity theft since they might not have as many financial accounts as older adults?

A study done by Javelin Strategy & Research found that 22 percent of students in 2014 were notified they had been the victim of I.D. theft/fraud—almost one in four. It's extremely prevalent in the college-age demographic.

Also, students were four times more likely to experience ID fraud by someone they know compared with other consumers. Identity fraud isn't just committed by a hacker sitting somewhere far away, digitally accessing your sensitive information. In many cases involving younger people, it's someone who is close to them who may have access to their information more easily.

02

What are the different types of identity theft?

When people think of identity theft, they often think of someone using their information to open a credit card in their name or directly stealing money from their bank account, but other types of identity fraud exist, including tax I.D. theft and child identity theft. Criminals are stealing individuals' personal information and filing fraudulent tax returns in their name. They try to access an individual's money they are owed.

Thieves are also using children's Social Security numbers to open financial accounts. What's dangerous is that parents are less likely to keep track of any activity under their child's name or conduct a credit report with one of the credit agencies. Who gets access to this information? Unfortunately, a lot of times it's someone who is close to the family, such as a relative.

03

What are some of the most important steps someone can take to proactively prevent identity theft?

There are several things you can do to prevent identity theft. I advise students not to carry their social security card on them. Memorize it and put it away in a secure place.

Mobile technology is creating a ton of opportunity for identity thieves. With phones, tablets and computers, you want to make sure when it's open that someone isn't within eyeshot looking over your shoulder while you're completing transactions or have sensitive information on your screen. Also, avoid public Wi-Fi when conducting private banking or personally sensitive business.

Make sure to use long complicated passwords. When you're not using your device, make sure it's locked with a pin or passcode or fingerprint.

One of the best ways to make sure no one is using your information fraudulently is to consistently monitor your credit. To view your full credit report, visit annualcreditreport.com. The three major credit agencies—TransUnion, Experian and Equifax—collect information on any accounts that are linked to your name anywhere. You can request one free credit report from each of the agencies once a year through the site.

04

What should someone do if they know their identity has been stolen through either the Equifax breach or another hack of a company's information?

If there has been fraudulent activity, many banks, credit unions and credit cards will contact you and temporarily freeze your account if they see something out of the ordinary. These institutions are using data analytics to understand where you normally spend money. If you spend money in Syracuse in the morning and purchase something in Denver in the afternoon, that's going to raise red flags with them.

If you are checking your report and notice something wrong or if you believe your information has been stolen, the first thing you can do is put a fraud alert on your credit report through all three agencies. You're putting the credit bureaus on alert that you think there is some suspicious activity.

With the Equifax breach, millions of consumers know that there was a breach but that nothing had necessarily happened yet with that information. If you suspect something could happen, putting an alert on your accounts is a proactive measure.

If you see something happening—such as a new account opened in your name, the next level would be a credit freeze. Your accounts will be frozen, and no one will have access to open any new accounts without being verified that it's you.

If someone has stolen your card or if someone opened a fraudulent account in your name, you'll want to contact the companies involved and have them close the account. When it comes to liability for financial damages, the Fair Credit Billing Act caps your liability at $50 after you contact the credit card issuer. Many times the financial institutions will waive that $50, so you'll want to take care of that as soon as possible.

Your liability for a stolen ATM or debit card is only $50, but only if you report it within two business days. If it's more than two and less than 60 days, the liability can be $500, so stay vigilant.

The third thing to do is to file a police report along with an identity theft affidavit with the Federal Trade Commission. If you want to best chance of recovering any sort of damage to your financial situation or credit score, this is the way to do it.

05

What are some websites to find out more information?

The Federal Trade Commission is one of the best resources. Consumer.ftc.gov—or its companion site identitytheft.gov—is a one-stop shop for any information on identity theft.

This is another feature in a series of stories by SU News, in collaboration with the Office of Financial Literacy, about the work of the office and money strategies for students.