Campus & Community
End the Semester with CLASS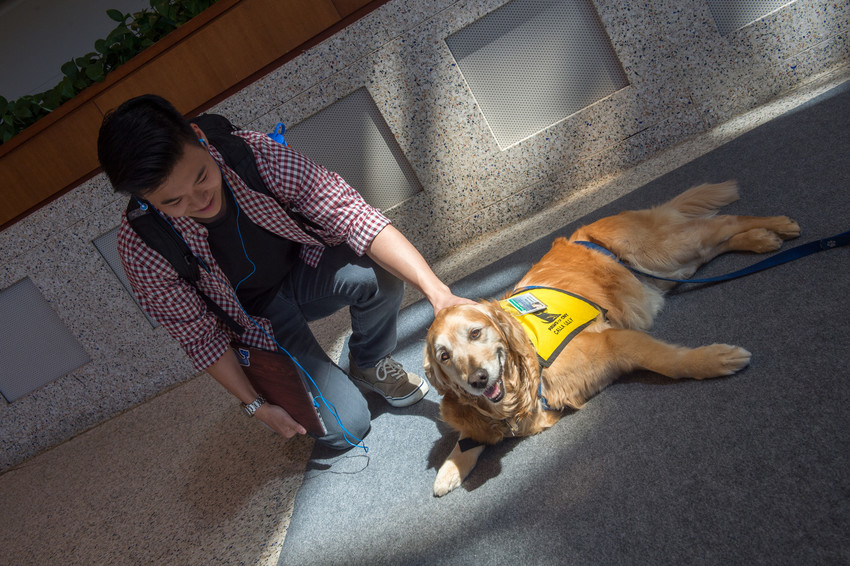 The Center for Learning and Student Success (CLASS), in partnership with the Syracuse University Libraries and the Office of Health Promotion, wants to help students end the semester with CLASS. With fall semester classes coming to an end on Dec. 8, a number of events are planned to help students prepare for finals week. Pop-up help with citations and sources and Jeopardy-style review sessions for specified courses will highlight the week. Therapy dogs, snacks and chair massages will also be offered. All activities take place at Bird Library starting Monday, Dec. 4, and running through Thursday, Dec. 7.
Monday-Thursday:
3-5 p.m. First Floor, near Tutoring space—Pop-up help with citations and sources,  snacks, therapy dogs, chair massage and other de-stressing activities
5:30-7 p.m. Jeopardy-style review for selected classes (Monday-ECN203, Tuesday-AST101, Wedensday-MAT221, Thursday-CHE106) Monday and Wednesday in 004 Bird, Tuesday and Thursday in 114 Bird (Peter Graham Scholarly Commons)
Sign up in Orange SUccess to guarantee your spot!