Arts & Culture
Disability Cultural Center Hosts Poetry Reading
On Thursday, Dec. 7, the Disability Cultural Center (DCC) is hosting a poetry reading in room 228B of Schine Student Center. The reading will take place noon-1 p.m.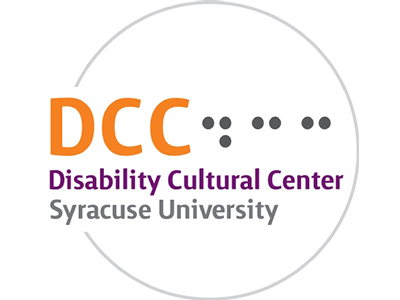 The reading features four poets, all of whom are also members of the Syracuse University community. They are: Steve Kuusisto, University Professor in Cultural Foundations of Education in the School of Education and a faculty member in the Renée Crown University Honors Program; Kristofor P. Minta, coordinator in the Office of Disability Services; Iris C. Permuy, graduate intern in the DCC; and Diane R. Wiener, director of the DCC.
The poetry reading also marks a celebration of Permuy's graduate internship with the DCC, as she concludes her semester conducting predoctoral research. Permuy is a doctoral candidate from the Universitat Autònoma de Barcelona studying translation and intercultural studies.
American Sign Language (ASL) interpretation will be provided during the reading and inclusive snacks will be served. For questions, contact the DCC at 315.443.4486 or sudcc@syr.edu.