Health & Society
Women's Leadership Initiative Hosts Fourth Elect Her – Campus Women Win
Women hold only a small fraction of elected offices in the United States. To help change that, the Women's Leadership Initiative (WLI), run out of the Office of Student Activities in the Division of Enrollment and the Student Experience, in partnership with Running Start, invites all students to the Elect Her—Campus Women Win workshop.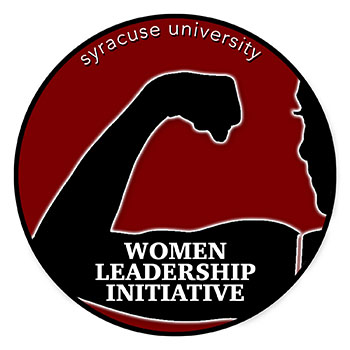 Elect Her—Campus Women Win is the only program in the country that encourages and trains college women to run for student government and future political office. The program believes that an important part of encouraging young women to step up and lead starts with participation in student government. The event will be held on Saturday, Nov. 4, from 11 a.m.-4 p.m. in Schine 304ABC and will be hosted by Elect Her graduate Ada Waelder, a research analyst on energy policy for the U.S. Senate Energy & Natural Resources Committee.
As part of the program, students will hear from a local woman elected official and Angie Pati '18, vice president of Student Association. The workshop aims to bring together students and experts for a day of education and inspiration.
"It's so important to see women in elected roles, at any level," says Janine Bogris '18, a student in the S.I. Newhouse School of Public Communications and board of elections and membership chair of Student Association. "On campus, I love being one of the women who represents our student body. We can create a campus atmosphere for all women to speak out about the issues that are important to them."
 Seating is limited for Elect Her—Campus Women Win and will be on a first-come, first-served basis. Students must RSVP by Friday, Nov. 3, at noon using this Org Sync reservation form. All students are welcome to register. The workshop is free and refreshments, lunch and giveaways will be provided.
The WLI at SU is intended to promote dialogue among students and to explore the unique experiences of women in leadership and community. The program is driven by four core learning objectives: self-awareness and awareness of others, professional development, community engagement, and advocacy and activism.
"The Women's Leadership Initiative provides great resources for female students on the Syracuse campus," says Bella Carter '18, a student in the Whitman School of Management and the WLI intern. "It has given me wonderful opportunities to interact with professionals who can give insight about obstacles they overcame to reach success. Hearing their stories gives female students the tools they need to be empowered in future."
So far this semester, the WLI has hosted two luncheons and two workshops. In addition to the upcoming Elect Her workshop, WLI will host a workshop on Thursday, Nov. 30, in 500 Hall of Languages from noon-1 p.m. and a luncheon on Friday, Dec. 8. Students interested in attending these events can find more information on OrgSync and on social media at @cuseactivities.
If students are interested in getting involved with WLI or have questions, contact Sarah Ross Cappella, associate director of the Office of Student Activities, at cappella@syr.edu. Programming will continue in the spring semester.