Campus & Community
University Conduct Board Accepting Student Applications
The University Conduct Board (UCB), within the Office of Student Rights and Responsibilities in the Division of Enrollment and the Student Experience, is currently accepting undergraduate and graduate student applications.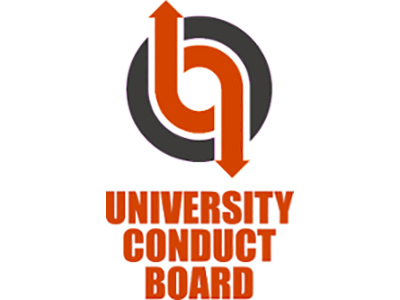 The UCB has jurisdiction to hear and resolve cases involving students or student organizations charged with violating the Syracuse University Code of Student Conduct, except in cases involving academic dishonesty. The board provides an opportunity for students to serve the University community, develop life-long skills in facilitating and resolving conflicts and promote civility and citizenship within the Syracuse University community.
"I view this as my civic duty and an opportunity to give back to a body of learning which has provided me with invaluable opportunities to explore and grow," says Sonia Suchak '18 in the College of Arts and Sciences and a UCB member.  "Additionally, three years on the board has compelled me to become less reticent as a person and pushed me to think critically."
"I have continued to serve on the board because of the important skills that I have learned," says Connor Bradley '18 in the School of Education and a UCB member. "As a member of the board I learned how to communicate with other board members in deliberations and hearings and how to be a respectful and responsible student at Syracuse University."
Students on the UCB must be full-time undergraduate or graduate students at either Syracuse University of SUNY-ESF. Student board members go through an extensive training to then participate in conduct hearings regarding violations of the Code of Student Conduct.
"Student representation is imperative on the UCB.  If we did not have student representation the student perspective would be lost," says Garrett Andrews '17 in the College of Engineering and Computer Science and a UCB member. "That student perspective allows us to better understand where students and organizations who face the board are coming from. Additionally, it helps us better determine responsibility and apply sanctions that help the student learn from their mistakes."
Interested students are encouraged to find out more about the UCB and the application process on the UCB webpage. Applications are accepted on an ongoing basis but should be submitted by 11:59 p.m. on Dec. 8 for the fall deadline.