Arts & Culture
Obie Award-Winning Playwright Launches Department of Drama Discussion Series
Obie Award-winning playwright Caridad Svich will join faculty members Celia Madeoy, Stephanie Fetta and Gladys McCormick for a panel discussion of Isabel Allende's "The House of the Spirits" on Sunday, Nov. 12, at 4:30 p.m. in the Arthur Storch Theater at the Syracuse Stage/Department of Drama Complex, 820 E Genesee St., Syracuse. The event, which is free and open to the public, launches the Department of Drama's new discussion series.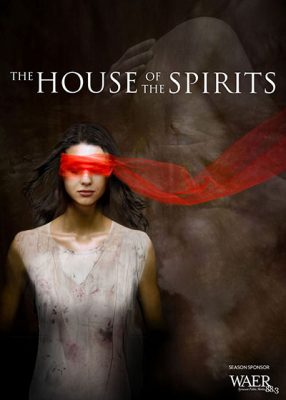 Svich is the author of the stage adaptation of the Allende novel, which is being presented by the Department of Drama Nov. 10-18 as part of its 2017-18 mainstage performance season. Her visit to Syracuse has been made possible by the Dramatists Guild Foundation Traveling Masters Program and will include a playwriting workshop with Department of Drama students.
Madeoy is an associate professor of acting in the Department of Drama, part of the College of Visual and Performing Arts; Fetta is an assistant professor of Spanish in the College of Arts and Sciences' Department of Languages, Literatures and Linguistics; and McCormick is an associate professor of history in the Maxwell School of Citizenship and Public Affairs.
The panel will discuss the novel's literary and historical context, as well as the process of adapting and producing it for the stage. The department is currently planning similar discussions in conjunction with each of the remaining productions in its season.
"We are excited to partner with the Dramatists Guild Foundation to bring Caridad to campus and to provide students with the opportunity to directly engage with an artist of her caliber," says Drama Department Chair Ralph Zito. "The participation of our colleagues from Arts and Sciences and Maxwell underscores the extent to which drama productions can serve as a significant enhancement to curricular endeavors across campus. I look forward to engaging our audiences in this and future discussions."