Health & Society
Inclusive Excellence Tour Comes to Campus Nov. 16
Nationally recognized diversity and inclusion expert Damon A. Williams will visit Syracuse University on Thursday, Nov. 16, and Friday, Nov. 17, as part of the Inclusive Excellence Tour. The nationwide Inclusive Excellence Tour brings communities together for discussion about diversity, equity, inclusion and change. Through this effort, Williams aims to empower one million leaders and 5,000 organizations to use more evidence-based diversity, equity and inclusion strategies to achieve meaningful change.
As part of his visit, Williams will host a campuswide keynote and Q&A session on Thursday, Nov. 16, from 4-5 p.m. in Joyce Hergenhan Auditorium in Newhouse 3.  The keynote, "Diversity and Empowering Leaders: Renewing Hope through Inclusion Excellence," is open to students, faculty and staff. Following the keynote, there will be a book signing until 5:30 p.m.
Williams is an award-winning scholar, leader and educator in diversity and inclusion. He is the author of the best-selling book "Strategic Diversity Leadership: Activating Change and Transformation in Higher Education" and co-author of "The Chief Diversity Officer: Strategy, Structure and Change Management." Williams has a wealth of experience in higher education and advancing inclusion, including as associate vice chancellor, vice provost and chief diversity officer at the University of Wisconsin-Madison. In addition to his experience in higher education, Williams served as the senior vice president for programs and chief education officer at the Boys and Girls Clubs of America. He earned a Ph.D. in organizational behavior and management from University of Michigan, a master's in leadership and organizational development and a bachelor's in sociology and black world studies, both from Miami University.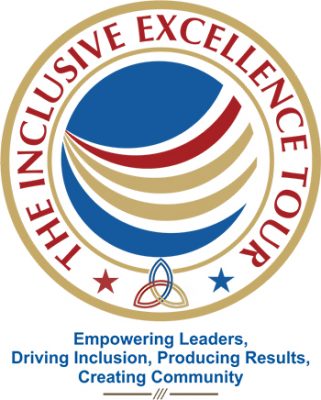 "Dr. Williams' experience is unparalleled. As an innovator and leader, we know students, faculty and staff will learn from and be motivated by Dr. Williams' important message, strategies and expertise about inclusive excellence. We are excited to add Syracuse University to the list of organizations hosting the Inclusive Excellence Tour," says Barry L. Wells, special assistant to the Chancellor and co-chair of the University Council on Diversity and Inclusion.
In addition to the keynote event, Williams is hosting workshops with University leadership and groups on campus engaged in this work to lead discussions on strengthening diversity, inclusion and equity.
The Inclusive Excellence Tour event is sponsored by the Syracuse University Council on Diversity and Inclusion and the Division of Enrollment and the Student Experience.
American Sign Language (ASL) interpretation and Communication Access Realtime Translation (CART) will be provided. Requests for accessibility and accommodations may be made to the Office of Equal Opportunity, Inclusion and Resolution Services (EOIRS) at 315.443.4018.