Arts & Culture
University Lectures Welcomes Historian and 'The Secret History of Wonder Woman' Author Jill Lepore
Accomplished author, Harvard historian and The New Yorker staff writer Jill Lepore concludes the fall portion of the 2017-18 University Lectures season on Thursday, Nov. 9, at 7:30 p.m. in Hendricks Chapel. Lepore has been in the news frequently over the past few months because of her 2014 book "The Secret History of Wonder Woman" (Knopf) and the renewed popularity of the Amazon princess/superhero stemming from the two recent feature films "Wonder Woman" and "Professor Marston & The Wonder Women."
Lepore's lecture is free and is co-sponsored by the Maxwell School of Citizenship and Public Affairs. American Sign Language (ASL) interpretation and Communication Access Realtime Translation (CART) are available. Requests for accessibility and accommodations may be made to the Equal Opportunity, Inclusion and Resolution Services (EOIRS) office at 315.443.4018.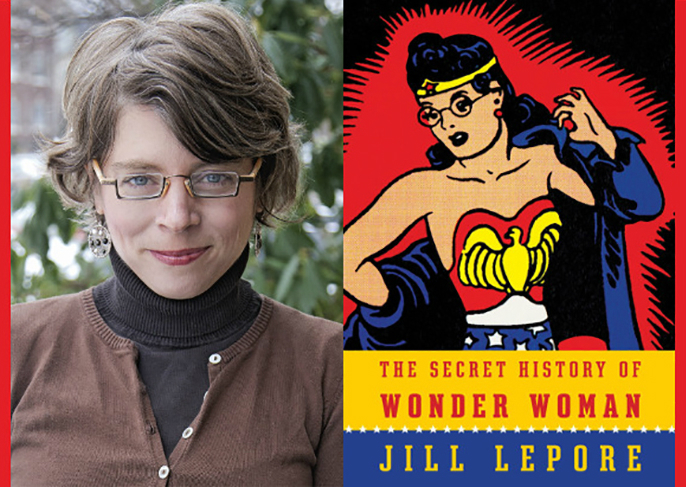 Lepore is the David Woods Kemper '41 Professor of American History at Harvard University. She teaches classes in evidence, historical methods, humanistic inquiry and American history. Much of her scholarship explores absences and asymmetries in the historical record, with a particular emphasis on the histories and technologies of evidence and of privacy. In her writing, Lepore explores topics involving American history, law, literature and politics.
Among her many books are "The Name of War: King Philip's War and the Origins of American Identity" (Knopf, 1998), winner of the Bancroft Prize; "New York Burning: Liberty, Slavery and Conspiracy in Eighteenth-Century Manhattan" (Knopf, 2005), a finalist for the Pulitzer Prize in history; "The Story of America: Essays on Origins" (Princeton, 2012), which was short-listed for the PEN Literary Award for the Art of the Essay; and "Book of Ages: The Life and Opinions of Jane Franklin" (Knopf, 2013), TIME's Best Nonfiction Book of the Year and a finalist for the National Book Award.
Her most recent book is "Joe Gould's Teeth" (Knopf, 2016). She is currently working on a history of the United States.
Lepore is also well known for her articles in The New Yorker. Among her most recent essays:
In addition to The New Yorker, Lepore's essays and reviews have appeared in The New York Times, the Times Literary Supplement, the Journal of American History, Foreign Affairs, the Yale Law Journal, American Scholar and the American Quarterly. They have been translated into Chinese, French, German, Italian, Japanese, Latvian, Portuguese, Spanish and Swedish, and have also been widely anthologized, including in collections of the best legal writing and the best technology writing.
In 2014, Lepore was elected to the American Academy of Arts and Sciences and to the American Philosophical Society. She is a past president of the Society of American Historians and a former commissioner of the Smithsonian's National Portrait Gallery.
Lepore is the fourth speaker in the 2017-18 University Lectures season, following award-winning journalist/documentarian/news anchor Soledad O'Brien on Sept. 14, NPR "Morning Edition" anchor David Greene on Oct. 3, and comedian and "The Daily Show" correspondent Hasan Minhaj on Oct. 27. The spring lineup of speakers will be announced later this fall.
The University Lectures welcomes suggestions for future speakers. To recommend a speaker, or to obtain additional information about the series, write to lectures@syr.edu. For up-to-date information on the series, visit the University Lectures website and follow on Facebook.