Health & Society
Oct. 11 Lecture will Focus on Addressing Poverty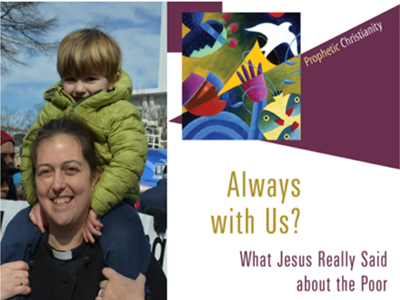 The Rev. Liz Theoharis will speak about her new book, "Always with Us: What Jesus Really Said about the Poor," on Wednesday, Oct. 11, at 7 p.m. in Hendricks Chapel. A book signing will follow. Parking is available in the Q1 lot behind the chapel.
Theoharis co-directs the Kairos Center for Religions, Rights and Social Justice at Union Theological Seminary in New York City. She has spent the past two decades as an organizer working alongside the poor and marginalized. She has advised grassroots groups, including the Coalition of Immokalee Workers, the Vermont Workers Center, Domestic Workers United, the United Workers Association, the National Union of the Homeless and the Kensington Welfare Rights Union. Theoharis is also co-chair of the Poor People's Campaign: A National Call for Moral Revival.
The event is sponsored by the First Universalist Society of Central Square and its Social Justice Committee, the Labor-Religion Coalition of New York State, Alliance of Communities Transforming Syracuse, Camden Area Unitarian Universalists and the Program for the Advancement of Research on Conflict and Collaboration (PARCC) Labor Studies Working Group in the Maxwell School.