Campus & Community
Boost the 'Cuse Mission Is Go for Launch!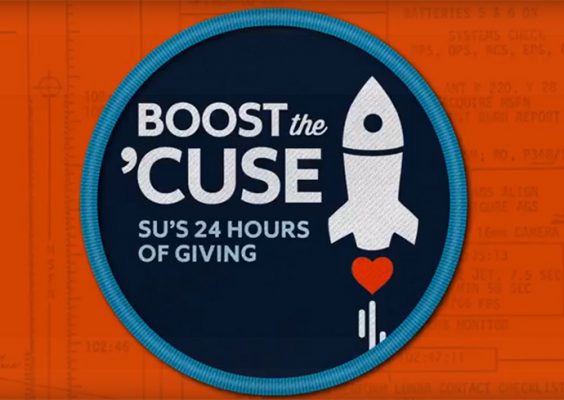 We are one week away from Boost the 'Cuse—Syracuse University's first ever 24-hour giving day on Oct. 17. As you read last week, a $500,000 gift from Syracuse University Life Trustee Daniel A. D'Aniello '68 will ensure that your gifts on that day have an even greater impact. We've released details of all of the day's challenges. Learn more about them here!
Otto's been training to lead this important mission for several weeks. Watch above as Student Association President James Franco '18 and Vice President Angie Pati '18 give Otto the "Go for Launch!" stamp of approval.