Campus & Community
Upcoming Webinar: Aligning Student and Faculty Perceptions of Rigor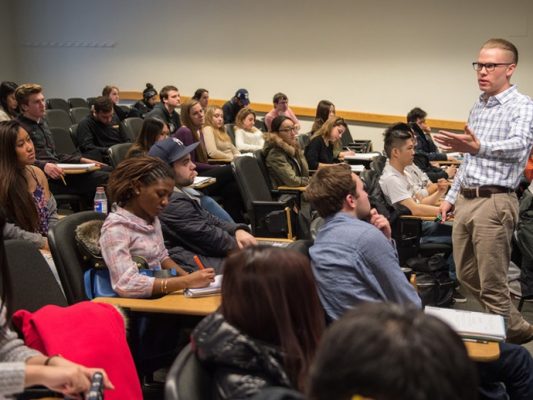 This upcoming webinar examines ways instructors can communicate their own definitions of rigor and better align their goals with the goals of their students. This is how we challenge students to engage in the learning experience and take full advantage of their courses.
When faculty and student goals are aligned, they are prone to more positive experiences and outlooks–both in and out of the classroom. Students who feel connected to the content and to the instructor are more willing to put in the work and to take responsibility for their own learning.
Led by Lolita Paff, associate professor at Penn State Berks, this online webinar will offer concrete strategies for:
• Expanding student concepts and definitions of learning
• Inspiring students to think critically about how they learn
• Aligning student and faculty definitions and expectations of academic rigor
The webinar can be viewed at Hall of Languages, Room 500, on Wednesday, Sept. 27 at 2 p.m.
Register online: https://its-forms.syr.edu/frevvo/web/tn/AP/user/apdesigner/app/_Lb8mMIJOEeWxmM5q6-jqow/formtype/_2bka4GsdEeeGKLXfJt0KPA/popupform
Contact: Melissa Lowry
Institutional Effectiveness and Assessment
315.443.4119
assessment@syr.edu
Website: http://assessment.syr.edu/events/