Health & Society
SOULscape Student Weekend Retreat Application Opens
SOULscape, a weekend retreat that supports students in finding meaning and purpose, is accepting applications until Oct. 2 at 11:59 p.m. Based on the popular campus conversations series Soulful Sit-Downs, SOULscape welcomes students from across the University to come together for a weekend of contemplation, inspiration and fellowship.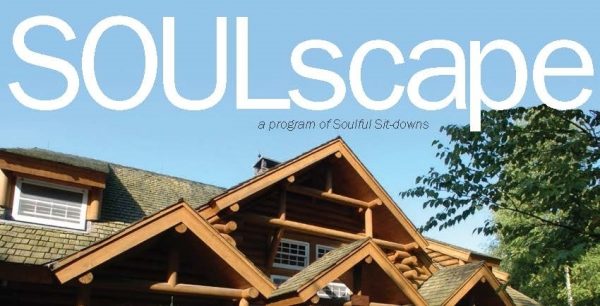 The fall 2017 retreat will take place Oct. 21 and 22 at the Minnowbrook Conference Center in Blue Mountain Lake. Round-trip transportation, meals and accommodations are all included in the weekend. There is no cost to students. Students can apply using this online application link.
Past student participants have found this weekend to be transformative and illuminating. Natasha Jackson, a junior in Falk College, first attended SOULscape as a first-year student and has been involved in the program ever since.
"SOULscape changed my entire student experience. When I was a freshman, I found SOULscape by chance on an advertisement and did not have the slightest clue what SOULscape would mean to me," says Jackson. "After a weekend of connecting with students on a deeper level, I finally found a place where I could be myself, and found people with common interests."
During the SOULscape fall 2017 retreat, students will engage in conversations intended to help participants seek a higher expression of themselves and develop a deeper understanding of their life's purpose. This year's retreat will feature in-depth conversations around themes such as passion, gratitude and vulnerability.
"Being vulnerable is one of the most important steps to human growth, in my opinion and one of the hardest," says Aja Selbach-Broad, a junior in the College of Visual and Performing Arts. Selbach-Broad has been involved with Soulful Sit-Downs and SOULscape since his first year on campus. "It takes at least a little bit of vulnerability to open yourself up. Sometimes this is really scary, but it is the only way to grow or change."
Participants will also have an introduction to basic practices of meditation and yoga. Co-leaders, Sean Martinelli '15, founder of Soulful Sit-Downs, and Jill Catherine, founder of 44Hearts, will also lead participants in activities and exercises designed to help them find a greater sense of meaning, purpose and self-understanding in their lives.
"SOULscape is a great way to self-actualize and come to conclusions about your life, your purpose, what it means to be vulnerable, and what it means to practice gratitude on a daily basis," says Jackson. "A lot of what is covered in SOULscape is practical to helping students live a wholehearted life and enjoy their college career and entire life journey."
Applications are due by Oct. 2 at 11:59 p.m. Applicants will be notified by Oct. 13 if they are selected for the SOULscape fall 2017 retreat. Until applicants are notified, they should tentatively save Oct. 21 to Oct. 22 for the retreat. For more information or questions, contact the Office of Health Promotion  at healthpromotion@syr.edu.