Campus & Community
Q&A with Chancellor's Citation Recipient Connie Orlando '89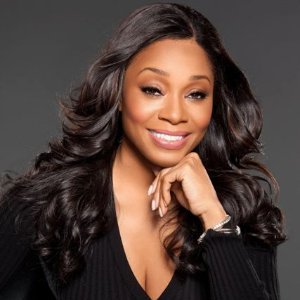 Constance "Connie" Orlando '89, head of programming for Black Entertainment Television (BET), will receive a Chancellor's Citation at this week's Coming Back Together reunion. She previously was the senior vice president for specials, music programming and news at BET. In her current role, Orlando leads the teams responsible for "The BET Awards," "Hip Hop Awards," "The BET Honors," "Celebration of Gospel" and "Black Girls Rock!"
Before joining BET, Orlando, who also serves on the advisory board for Clark Atlanta University's television department as the programming committee chair, launched her own full-service production company, CMO Productions. Not long after, CMO struck a partnership with music icon and businessman Jay-Z to produce the first of its kind, direct-to-video movie soundtrack "The Streets Is Watching."
A recipient of six NAACP awards and a 2016 Network Journal 25 Influential Black Women in Business honoree, Orlando was named a National Association for Multi-Ethnicity in Communications (NAMIC) "Top 40 Under 40" as one of cable's top executives. As a student at Syracuse, Orlando was a member of Alpha Kappa Alpha sorority. She is a 1989 graduate of the Whitman School of Management, and has launched the Connie Orlando endowment for black women with television industry majors.
01

Why Syracuse University? Is there anything/anyone special that attracted you or inspired you to attend school at SU?

When I was a high school senior I came up to Syracuse for a weekend and it was love at first sight! I had one friend who was a student here, but it was my first time on a campus of this size—and it was breathtaking. I went home and never looked back. I knew I had to attend this amazing university.

02

You graduated from Syracuse with a degree in finance. Tell us how that has helped you in your career in the music and entertainment industries.

My finance degree has been the foundation of my career in entertainment. I realized that finance is a part of every industry and knowing how to impact the bottom line is always valued. I used it as an entry point to get into entertainment.

I was able to apply my financial expertise to many areas of entertainment and, quite frankly, having this knowledge has given me an advantage in a variety of situations. At the end of the day, it is all about the "business" and profit margins in all industries.

03

As a tremendously accomplished leader in music and entertainment industries, how have you witnessed those industries change over the years?

One of the most dramatic differences in the entertainment industry is that consumers are cord cutting and now have the ability to watch "TV" across all devices and screens. That means people are watching less traditional television. This is forcing us all to re-examine how we get people to the original small screen (TV) and really rethink how we create and monetize content. It's a brave new world that is changing at lightning speed.

04

As a Syracuse student, you were a member of Alpha Kappa Alpha. How has that experience continued to influence you?

My undergraduate experience as a member Alpha Kappa Alpha sorority taught me about sisterhood, confidence, empowerment and service, all things that continue to be a big part of my life today. I am the executive producer of "Black Girls Rock! Awards," a show that reflects all these attributes and inspires generations.

I know my passion for empowering women and girls was sparked when I learned about AKA and pledged many years ago. Alpha Kappa Alpha is one of the things I am most proud of—not only has it had a significant impact on the woman I became, it has also helped my career. I continue to engage my beautiful sorors for strength, connection and as professional mentors in my journey.

05

If you were having a conversation today with a group of music and television industry students, what advice would you give them?

I would encourage students to get out of their comfort zone, engage in new activities, and explore everything. I would encourage them to be focused but not so rigid that they aren't open to new ideas and opportunities—rarely does life unfold the way we think and it is important to be open. I would also let them know that failure is a part of life; it is how we react and bounce back that builds our character, our experience and teaches us how to problem solve.

06

You have established the Connie Orlando endowment for Black women with television industry majors. Why is so important to you to give back?

Giving back is a responsibility I take very seriously—we must help make a way for tomorrow's leaders. We must guide them, teach them and provide a way. One of my favorite quotes that I try to live by comes from Muhammad Ali, "service to others is the rent you pay for your room here on Earth." I do believe that a true measure of a person's character is not what they have accomplished for themselves, but is truly seen in how they have helped others.