Media, Law & Policy
Career Services Holds Annual LinkedIn Live Event
On Friday, Sept. 8, Syracuse University will be hosting its annual LinkedIn Live event. A day dedicated to helping students improve their LinkedIn profiles and usage, the event will be held from 11 a.m. to 3 p.m. in 304BC Schine.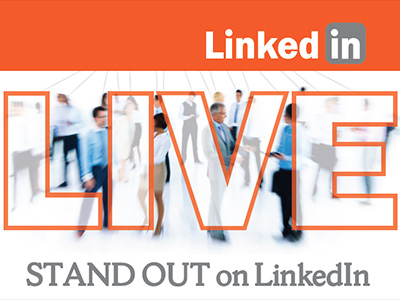 As LinkedIn continues to rise in popularity as a means for networking, exploring careers and recruiting employees, Career Services offers this event focused solely on helping students improve their LinkedIn profiles and professional usage.
Below is a list of services that will be offered as part of the event:
Professional Headshots: Adding a profile picture makes a profile 14 times more likely to be viewed. A photographer will be available during the event to provide free professional headshots to students.
Presentations: Syracuse University alumnus and LinkedIn employee D.J. Shea '07 will lead two presentations at noon and 2 p.m. to introduce the latest changes to LinkedIn and help students learn the most effective ways to stand out on the platform.
Tracy Tillapaugh, assistant director of counseling in Career Services, emphasizes the importance of LinkedIn and the benefit of this event to students, saying, "Online networking has transformed the job search. Through LinkedIn Live we hope that students will have a better understanding of how to use this tool and how to optimize their profiles to gain connections and learn about career possibilities."
For questions about the event, students are encouraged to visit Career Services in 235 Schine or call 315.443.3616.