Campus & Community
Call for Volunteers for Family Weekend 2017
The Parents Office is asking for volunteers to help with Syracuse University Family Weekend 2017. Family Weekend is October 13-15 and volunteers are needed to help: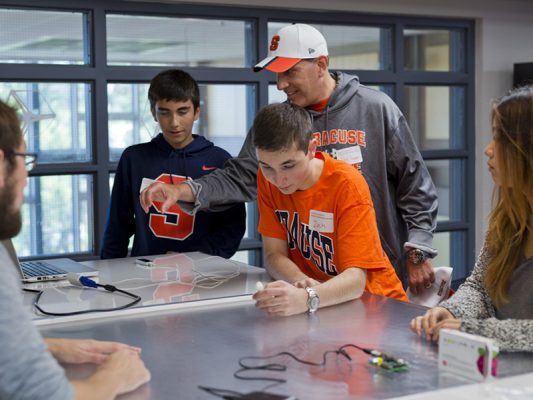 • Welcome families and visitors
• Distribute souvenirs and answer questions in the Hospitality Suite
• Prepare materials, place signs, and make deliveries (on campus only)
To schedule a shift please click on this link and choose a shift: http://bit.ly/2y9a5RA. Thank you in advance for your support.
Contact: Christine Kochan-Serbun
Parents Office
315.443.1200
parents@syr.edu