Campus & Community
Bring Your Sneakers to Chancellor's CBT 5K Run, Walk and Roll Sept. 15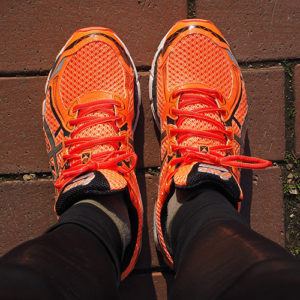 Runners and walkers are invited to take part in the Coming Back Together (CBT) reunion's Chancellor's 5K Run, Walk and Roll on Friday, Sept. 15. The event is a fundraiser for the Undergraduate Black/Hispanic Endowed Scholarship, which is part of the Our Time Has Come Scholarship Fund.
Alumni attending the triennial CBT reunion and all members of the campus community can join in the event, which starts at 7:30 a.m. on the Shaw Quad. Check-in and on-site registration begin at 6:30 a.m. next to the Orange Grove, outside Carnegie Library. Registration is $10 and $5 for students.
The first 250 registrants will receive a T-shirt. The event will also include post-race refreshments. There will be a clock at the finish, but the race is untimed. Strollers are welcome, but will be asked to line up at the back of the race start.
A representative of the Chancellor's Office will attend. Syracuse University Senior Deputy Athletics Director and Olympic gold medalist Herman Frazier will also attend the event.
"All are welcome to join this invigorating morning event to connect with alumni who will be back on campus for CBT," says Rachel Vassel, assistant vice president, Office of Program Development, which organizes CBT. "This is also a special way to give back to the University and help provide for future generations of students of color."
CBT welcomes the University's Black and Latino alumni to return to campus to engage with the University, current students and one another. CBT 2017 will be held Sept. 14-17.
The Chancellor's CBT 5K Run, Walk and Roll is sponsored by Summit Federal Credit Union and Wegmans.
Limited parking is available in Quad 1 and Quad 4 Lots.
For more information, contact Mark Jackson, executive director of program development, at 315.443.7219 or mjacks09@syr.edu.