Campus & Community
SU and ESF Bowlers Wanted for Tuesday Evenings
Do you enjoy bowling?  Would you like to try bowling? Do you want a fun activity with your colleagues?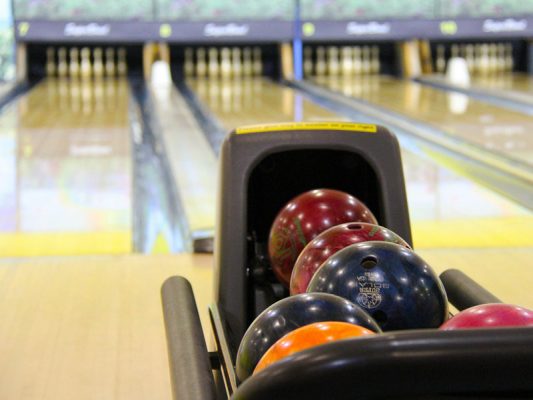 The SU and ESF Faculty and Staff Bowling League is seeking new members. This is a fun handicap league accepting male and female bowlers who are currently employed at the College or the University. Your skill level does not matter; we will accept the beginner to the high average bowler. In fact, the beginner will be encouraged and coached by the more experienced and skilled bowlers. At present, we bowl at the Village Lanes at 201 E. Manlius St., East Syracuse, from 4:55 p.m. to 7:30 p.m. on Tuesdays from Sept.-April. Practice bowling is 10 minutes before the league starts. Weekly fees are about $13 each week. Currently we are a non-sanctioned league.
This league has a long history of bowling in the area; from Drumlins in the '60s to the present day at the Village Lanes. Members have always been recruited from the University and College communities. Fortunately, last year we successfully recruited several new members to revitalize the league. Unfortunately, a few members will not be returning this year.
This year we are in search of new members who would like to join a team, or become league subs. The only criterion is that the bowler be working for the College or the University, or is an alumnus. Each team consists of four bowlers with one or two substitutes. There are also opportunities for league subs. As an incentive, league subs' fees are paid for by the team. So the goal would be to find several bowlers who would like to join us either full time or as subs.
If you are interested in joining us, or have further questions, please contact us soon. League play starts Sept. 5. However, on Aug. 29, there will be a practice session when you can check us out and see which team you might want to join. Team captains: Danielle Smith, Casey Morris, Ray Leach, Aaron Knight, Jason LaTray, Bill Powell, Eric Greenfield and Randy Money.
Paul Szemkow
League Secretary
SU and ESF Faculty and Staff League
402 Baker Lab
Syracuse, NY 13210
315.470.6635
315.470.6958 FAX
pszemkow@esf.edu
Gary Wilson
League President
SU and ESF Faculty and Staff League
4327 Cedarvale Rd.
Syracuse, NY 13215
315.492.9602
wilsong@twcny.rr.com