Media, Law & Policy
Newhouse Students Win at NABJ Salute to Excellence Awards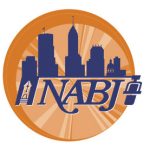 The National Association of Black Journalists (NABJ) held its annual gala in New Orleans on Aug. 12, announcing the winners of its Salute to Excellence Awards, which included three Newhouse School students.
According to the NABJ, "The Salute to Excellence National Media Awards competition is open to all media organizations and individuals involved in print, broadcast and/or online journalism media. Submissions must cover people or issues of the African/African American Diaspora. Entries are judged on content, creativity, innovation, use of the medium and relevance to the black community."
Of the four nominations Newhouse students or organizations received, three won first place.
Among the prize winners:
Brianna Moné Williams, G'17, magazine, newspaper and online journalism
Category: Newspaper – Collegiate, Feature Reporting
"Passing"
Taylor Epps '19, junior, broadcast and digital journalism
Category: Radio – Collegiate, Radio Feature Reporting
"Mental Health: Why Students of Color Suffer More"
Cierra Smith '18, senior, broadcast and digital journalism
Category: Radio – Collegiate, Radio News Reporting
"Too Colored for Cancer"