Media, Law & Policy
Near East Foundation, SU Present Screening of 'They Shall Not Perish: The Story of Near East Relief'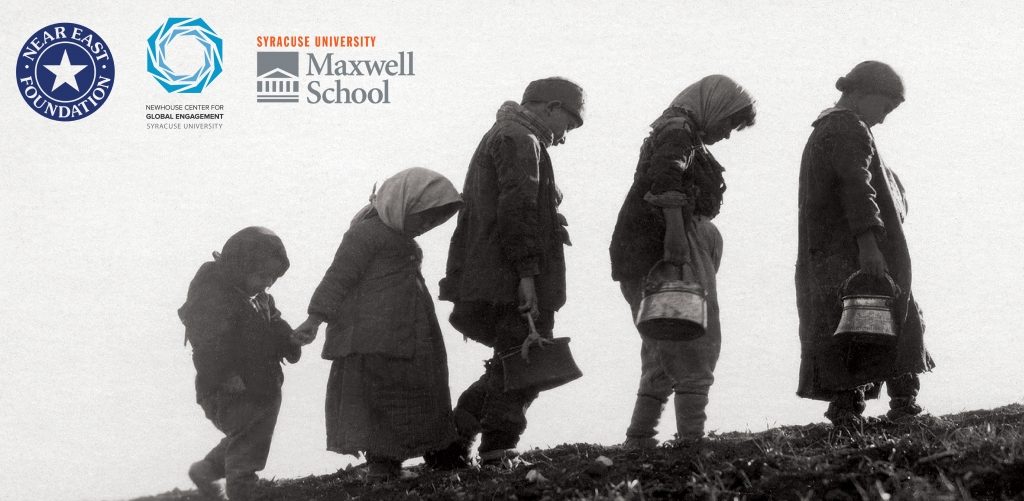 On Sept. 8, the Near East Foundation (NEF) and the Newhouse Center for Global Engagement will host a screening of "They Shall Not Perish: The Story of Near East Relief" at Newhouse's Joyce Hergenhan Auditorium. Produced by NEF Board Member Shant Mardirossian and award-winning director George Billard, the documentary details the unprecedented humanitarian efforts of thousands of Americans who saved a generation of orphans and refugees during the collapse of the Ottoman Empire and in the aftermath of the crisis that came to be known as the Armenian Genocide.
The one-hour documentary film features the stories of individuals who witnessed the genocide and of the American people who rallied their country to provide the largest non-governmental humanitarian response undertaken up until that time. Motivated by nothing but a moral sense of duty, these men and women—among them industrialists, ambassadors, missionaries, teachers, nurses, advertising professionals and presidents—helped bring care and comfort to millions of suffering Armenian, Greek and Assyrian refugees in extremely harrowing environments.
Narrated by six-time Emmy-nominated actor Victor Garber, the film is set against a mix of historical footage and archival photographs, and utilizes contemporary interviews from leading academic experts to illustrate the sequence of events leading up to the genocide and the relief efforts that followed. The letters of American officials, relief workers and orphans are brought to life through the voices of leading actors—Michael Aronov, Kathleen Chalfant, Dariush Kashani, Andrea Martin, Ron Rifkin, Tony Shalhoub, and Kara Vedder—taking the audience on a journey from the depths of cruelty to the triumphs of survival and goodwill.
Following the screening, Ken Harper, director of the Newhouse Center for Global Engagement, will moderate a panel discussion with the filmmakers, Shant Mardirossian and George Billard; Near East Foundation President Charles Benjamin; Interfaith Works CEO Beth Broadway; and Armenian-American author and historian Peter Balakian. The discussion will focus on lessons learned from the film, the role of effective communications in mobilizing public response to crisis, and current efforts to support refugees and other marginalized populations in Syracuse and around the world.
Event and registration information can be found at www.neareast.org/tsnp-syracuse.
The work that the Near East Foundation started a century ago continues to be reflected in its work today as the humanitarian crisis unfolds in the Middle East. NEF's local teams are working on the ground, side by side, with Syrian and Iraqi refugees in Jordan and Lebanon helping them to gain economic independence and achieve self-sufficiency, primarily though entrepreneurship, vocational training, and livelihoods support. To learn more about the Near East Foundation's current work with refugees visit www.neareast.org.