Campus & Community
Cultural Centers Welcome Fair on Aug. 31
On Thursday, Aug. 31, from 4-6 p.m., the campus community is invited to the annual Cultural Centers Welcome Fair in the Gateway Center at SUNY College of Environmental Science and Forestry (ESF).  The Disability Cultural Center; Lesbian, Gay, Bisexual and Transgender (LGBT) Resource Center; Office of Multicultural Affairs; ESF Student Diversity and Inclusion Office; La Casita Cultural Center; Office of Engagement Programs; and Slutzker Center for International Services are this year's organizers.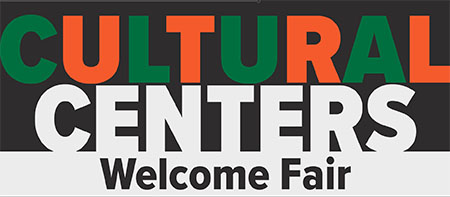 The event, co-sponsored by the Office of First-Year and Transfer Programs, welcomes new and returning students, faculty and staff members. During the fair, the campus community will have the opportunity to meet the staff and students working in the cultural centers and learn about the offices' services and programs.
"This is a great opportunity for students to find their new home away from home," says BCash Cashatt, associate director of the LGBT Resource Center. "In addition to finding out about opportunities for involvement, one student from each of the seven offices will be sharing a testimonial about their positive experiences working with their respective office, as well as how the office has offered them a meaningful experience at Syracuse University and/or ESF."
At the event, attendees can connect with the more than 40 cultural organizations, departments and offices tabling. In addition to exploring involvement opportunities, students, faculty and staff members will be able to find games, music and food at the Cultural Centers Welcome Fair.
American Sign Language (ASL) interpretation will be provided, as well as gluten-free and vegetarian food options. For accommodations requests, please contact Cassie Stone at cmston01@syr.edu by Aug. 24.