Veterans
IVMF Awarded Nearly a Quarter of a Million Dollars to Help Advance Government Support of Veterans and Families
In separate grants, the New York State Health Foundation (NYSHealth) and IBM Center for the Business of Government awarded the Institute for Veterans and Military Families (IVMF) research and evaluation division over $235,000 to study strategies and approaches to reinvent traditional federal and state government policies, programs and coordination of services among agencies to fundamentally improve support of veterans and their families.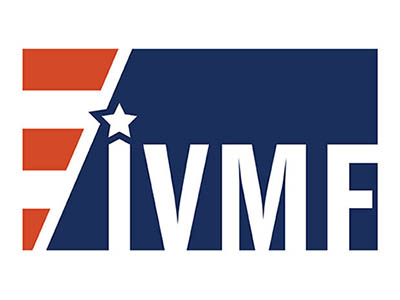 Veterans face unique challenges when transitioning from military into civilian life, and research shows supporting their needs often requires coordination of multiple organizations, public and private, which further complement the traditional health care services and benefits provided by the U.S. Department of Veterans Affairs (VA).
"Serving veterans is not the VA's responsibility alone," says Nick Armstrong, IVMF Senior Director of Research and Evaluation, and lead investigator. "Our nation's support system for veterans is really a patchwork network of government, private and nonprofit programs and services—delivered at the ground level, in communities across the country. These new projects have the potential to significantly alter and enhance how that system works."
The NYSHealth project (an award of over $215,000) will investigate state-level veteran services, needs and leading practices of veteran affairs agencies across the United States and territories. The study will inform state-level policymakers and other public and private sector stakeholders on opportunities and to draw on new or innovative ways to deliver best-in-class programs and services to veterans and their families at the state and local levels.
At the same time, funding from the IBM Center for the Business of Government will examine barriers and opportunities to develop an enterprise, governmentwide approach to veterans' policy and planning. Beyond the VA, multiple federal agencies, state and local governments, and the private and social sectors all provide services for veterans, yet no national framework exists to devote resources to their most impactful use.
Both studies build on a body of work conducted by the IVMF in partnership with faculty and graduate students of the No. 1-ranked Maxwell School, making the case for a national veterans' strategy that helps align efforts across government, private, philanthropic and nonprofit organizations nationally. The work seeks to inform the Trump Administration, federal agency leadership and other key public and private sectors stakeholders on how to achieve greater unity of effort in veterans' policy and planning nationwide.
"The Maxwell School shares the IVMF's commitment to improving coordination and delivery of veterans services across all policy areas," says David M. Van Slyke, dean of the Maxwell School and co-investigator on the IBM grant. "We appreciate this strong partnership and the opportunity it creates for faculty and students to conduct impactful research in service to veterans."
The research for both grants will be conducted over the coming year. Results from the two projects will further extend the IVMF research and evaluation team's broad global thought leadership efforts driving the community of veteran-serving organizations committed to serving those who serve.