Campus & Community
Got a Meeting? Take a Walk and Be Entered for a Chance to Win a Garmin Fitness Tracker
Ready to walk the walk with a walking meeting? If so, you have the chance to win a Garmin Fitness Tracker. The more walking meetings you participate in, the greater your chance of winning.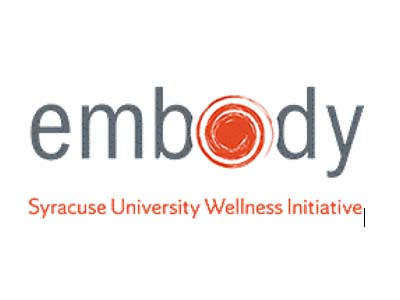 Getting out of the office and into the fresh air promotes creativity and allows you to be more focused and efficient. Moving your meetings to a place where you can walk, especially outdoors, is a great idea and can often lead to an elevated mood and feelings of accomplishment.
Faculty and staff that participate in and report walking meetings July 10-28 can earn points (up to a maximum of 10 points) to be entered to win a Garmin Fitness Tracker!
Don't forget your sneakers!
Questions? Email wellness@syr.edu or call 315.443.5472
Add your name to our email list to stay up to date on the latest wellness events.
Brought to you by the Syracuse University Wellness Initiative