Campus & Community
Friday Night Flicks Bonus Movie: 'Men in Black'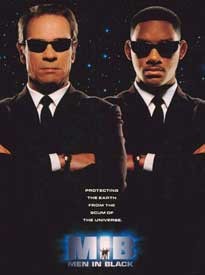 Friday Night Flicks will offer a bonus movie on Saturday, July 15: "Men in Black." The film will be shown at 9 p.m. in Gifford Auditorium.
Starting at 8:30 p.m., the first 200 moviegoers will receive a free gift, popcorn a drink and a raffle ticket to win one of several prizes.
Parking is available after 5 p.m. in the Quad 1 lot off Crouse Drive.
For more information, call Summer at Syracuse, 315.443.1095.