Arts & Culture
Light Work 2018 Artist-in-Residence Application Due July 1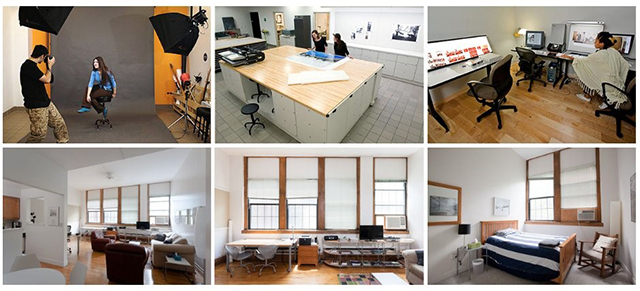 The Light Work 2018 Artist-in-Residence application deadline, July 1 at 11:59 p.m.,  is fast approaching. Have you applied?
Each year Light Work invites 12-15 artists to participate in its residency program, including one artist co-sponsored by Autograph ABP and one artist commission for Urban Video Project (UVP). The international residency program is open to all artists working in photography or image-based media, from any country. Artists selected for the residency program are invited to live in Syracuse for one month. They receive a $5,000 stipend, an apartment to stay in, a private digital studio, a private darkroom and 24-hour access to Light Work's facility.
Participants in the residency program are expected to use their month to pursue their own projects: photographing in the area, scanning or printing for a specific project or book, and so on. Work by each artist-in-residence becomes a part of the Light Work Collection and is published in a special edition of "Contact Sheet: The Light Work Annual" along with an essay commissioned by Light Work.
To apply for a 2018 residency, visit http://lightwork.slideroom.com and follow the instructions.
Applications must be submitted by the posted deadline. Applicants will receive an e-mail from SlideRoom confirming that an application was received.
Questions?
Questions about the facility may be directed to lab@lightwork.org and questions about the application process or residency, including questions for accommodation, can be sent to air@lightwork.org. For technical questions about applying on SlideRoom, please reference SlideRoom Support. To apply, click here.