Veterans
Institute for Veterans and Military Families, Cornell University Awarded $1.5 Million Grant from SBA
Syracuse University's Institute for Veterans and Military Families (IVMF), in partnership with the School of Hotel Administration, Cornell SC Johnson College of Business, Cornell University, has been awarded $1,500,000 by the U.S. Small Business Administration (SBA). This is one of two cooperative agreements for Boots to Business (B2B), the entrepreneurial track of the Department of Defense's Transition Assistance Program and the cornerstone of SBA's provision of transition assistance to America's military service members and their spouses, both within the United States and overseas.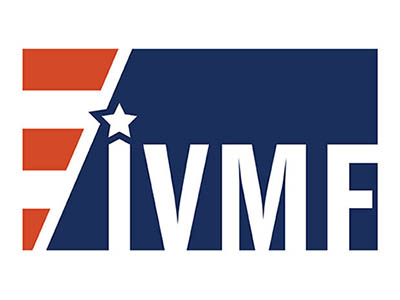 The cooperative agreement funding opportunity, offered by SBA's Office of Veterans Business Development (OVBD), is awarded based on an initial 12-month project period plus four option years, subject to the availability of funds. Each awardee displays a proven commitment and existing ability to deliver entrepreneurial training to transitioning service members and their spouses. The two awardees are:
IVMF will provide Boots to Business instruction to service members and military spouses stationed overseas at 34 military installations in nine countries. Additionally, IVMF has partnered with Cornell University, to provide Boots to Business follow-on instruction, which will include orientation to entrepreneurship/ideation, market research and business fundamentals delivered globally via Cornell University's eCornell platform. IVMF and Cornell University will also work with SBA to develop follow-on training specialty tracks such as franchising or agribusiness, based on participant demand and market opportunity.
"We are thrilled to continue our partnership with the SBA and honored to serve our nation's service member veterans and families through the Boots to Business program," says Syracuse University Vice Chancellor and IVMF Executive Director Mike Haynie. "The inclusion of the Cornell University SC Johnson College of Business into the partnership provides additional expertise and critical resources necessary to keep the focus on entrepreneurship as well as education, and is vital to ensuring the success of our service members around the world as they prepare to embark on their entrepreneurial journeys."
Mississippi State University (MSU) will receive $824,100. It will partner with OVBD to deliver Boots to Business instruction through a new follow-on online training course, "B2B Revenue Readiness (RR)." Based on curriculum that MSU developed as part of its 2016 SBA award in the "Lean for Main Street" challenge, participants completing this program will exit with a firm vision of their individual business model, and ideally, a business plan with multiple iterations. This output will give RR participants a strong advantage when they transition to working with SBA Resource Partners to solidify and execute their business plans.
"Our training program is an accelerated platform designed to help entrepreneurial-minded veterans take their ideas from a concept to full operation in a relatively short timeframe, pushing them to create real, tangible results, as well as instilling in them a sense of self-motivated urgency," says Mississippi State University College of Business Dean Sharon Oswald. "Our ultimate goal is job creation and capital improvement. Small businesses are the cornerstone of the U.S. economy and our experienced team is anxious to work with our military heroes."
"Boots to Business is vital in connecting entrepreneurs with the vast ecosystem of SBA resources," says SBA Associate Administrator of Veterans Business Development Barb Carson. "SBA is proud to administer this critical foundation for sustaining veteran entrepreneurship as a pillar of America's small business economy."
SBA's Boots to Business program has served over 60,000 transitioning service members, veterans, and military spouses since its launch on Jan. 1, 2013. The program is administered as a collaborative effort between SBA district offices, all SBA resource partners (Veterans Business Outreach Centers, Association of Women's Business Centers, SCORE, America's Small Business Development Centers), OVBD, and grant (cooperative agreement) partners.