Campus & Community
Bookstore Closed for Year-End Inventory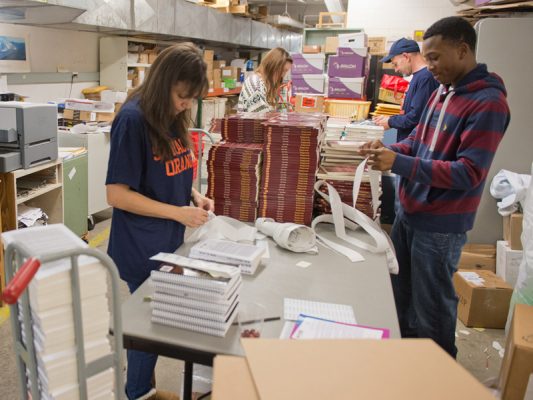 The bookstore will be closed Thursday, June 22, for inventory. It will reopen Friday, June 23, at 8:30 a.m. In addition, the book departments will be closed on Wednesday, June 21.
I.D. orders for fiscal year 2017 business must be received by the bookstore no later than Wednesday, June 21. I.D. orders received after Wednesday, June 21, will be processed as fiscal year 2018 business.
Should you have any questions please do not hesitate to contact us. We appreciate your patronage and look forward to serving you in the future.
Contact: Kathy Fonda
Syracuse University Bookstore
315.443.9947
kjfonda@syr.edu