Campus & Community
The 44 Highlights Events and Achievements in 2016-17 Academic Year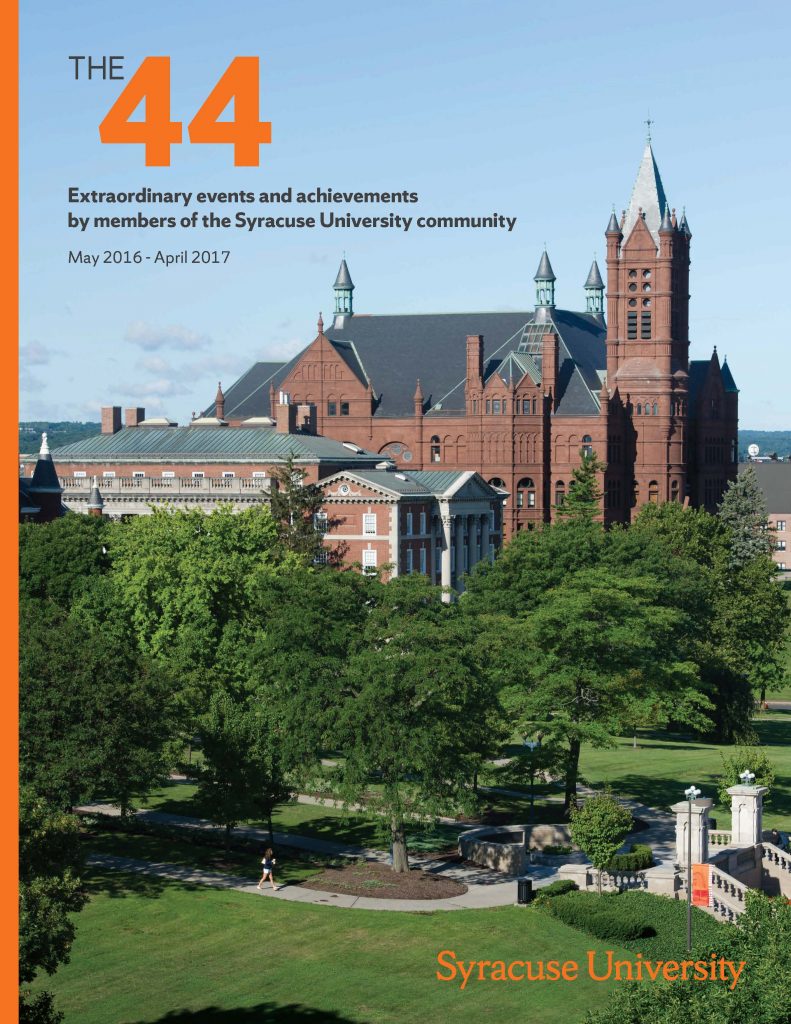 Syracuse University shared the 2017 edition of The 44 during the annual Board of Trustees meeting this past weekend.
The 44 is a sampling of outstanding academic achievements, milestones and successes. The document does not reflect every one of the campus community's accomplishments; it is a representation of the tremendous work done by Syracuse students, faculty, staff and alumni on a daily basis.
The document can be found here.