Campus & Community
Professors Honored with Prestigious Meredith, Teaching Recognition, Scholar and Teacher Awards
Sanjay Chhablani, professor in the College of Law, and Jackie Orr, associate professor of sociology in the Maxwell School and the College of Arts and Sciences, have been named the 2017-20 Laura J. and L. Douglas Meredith Professors for Teaching Excellence.
Six non-tenured faculty members were given Meredith Teaching Recognition Awards. They are Todd Berger, Jeffrey Gonda, Shikha Nangia, Paul Prescott, Jonnell Robinson and Cora True-Frost.
Thomas Perreault was named the 2017 United Methodist Scholar and Teacher of the Year.
All were honored at a faculty reception on April 20 and at the One University Awards ceremony on April 25.
Meredith Professors
A substantial bequest from the estate of L. Douglas Meredith, a 1926 graduate of the College of Arts and Sciences, allowed for the creation of the Laura J. and L. Douglas Meredith Professorships in 1995 to recognize and reward outstanding teaching at the University. The awards encourage faculty members to look upon the many dimensions of teaching as manifold opportunities for constant improvement, emphasize the great importance the University places upon teaching, and improve the teaching and learning processes on campus. The Meredith Professors receive a supplemental salary award and additional funding for professional development for each year of their appointment.
Sanjay Chhablani
Professor in the College of Law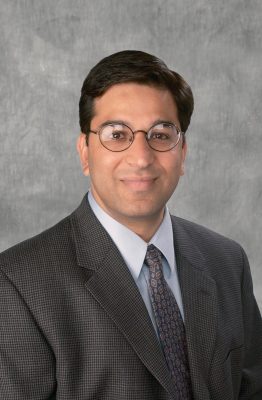 For Sanjay Chhablani, the opportunity to teach is a privilege.
"Being entrusted by aspiring lawyers (and aspiring forensic scientists) to assist in their education comes with a duty to do my best every day, to improve with every class and to positively affect their lives," he says. "I take this responsibility as an ethical obligation and it drives me. My love for learning and my passion for working with students makes teaching all the more special. Each student brings a deep richness of perspectives and life experiences, and I have learned more from my students than I have taught them."
Chhablani teaches courses in Criminal Law, Constitutional Criminal Procedure: Adjudication, Evidence and the Capital Punishment seminar. He also co-teaches Advanced Forensic Science, a gateway course for graduate students in the Forensic and National Security Sciences Institute in the College of Arts and Sciences.
He uses different teaching styles throughout the semester so that students in every course are exposed to different pedagogical approaches. In his Criminal Law class, which is mandatory for first-year students, he uses an "onion" method of teaching, which is a layered approach to learning. "Newer law students often struggle to see the forest through the trees; they are so focused on a detailed reading of a case that they do not get a sense of how that case fits in the larger scheme of things," he says. "So I teach the substantive issues in layers. For example, when they first learn about the legality principle (that reserves criminal law making to legislatures), it is in the first week of class. At that time, this concept is little more than an abstract idea. Several weeks later, we re-visit this concept when we begin our study of homicide. Students read a case involving the killing of a fetus and another about the killing of an adult who died through brain death. When students are asked to reconcile how each of these cases is consistent with the legality principle, it serves as their second exposure to the legality principle, this time when they have a broader context in mind and are more capable of wrestling with nuances."
In upper-level classes, he uses a two-fold approach: helping students develop a deeper understanding of the law by exploring its historical development and helping them develop critical reasoning and other skills necessary to be effective advocates. Chhablani says the Capital Punishment seminar, an elective course for upper-class students, is challenging to teach because the death penalty touches on students' strongly held moral, philosophical and political views. "I have found that letting the students know my own conflicted views helps create the intellectual space for them to explore the death penalty."
He also collaborates with Professor Kevin Sweder in teaching Advanced Forensic Science. This course calls on him to simultaneously teach two very different audiences. "Most of the students are graduate students with no prior exposure to the law. A smaller set are law students pursuing a joint degree with the Forensic and National Security Sciences Institute. So my task is to present the legal issues in a manner that it is accessible to non-law students, while keeping it sophisticated for the law students," he says.
Chhablani says he has grown significantly as a teacher since joining the University. "Coming straight out of legal practice, I had little training on how to be an effective teacher. I primarily drew on my experience as a student, trying to emulate the excellent teachers who taught me through the years. … I have also learned by observing some of the many outstanding teachers at the College of Law." Chhablani draws inspiration from his former law school professor Stephen Bright, whom he worked alongside in defending indigent death row inmates in the Deep South, and his father, an engineer by profession, who, in retirement, has become a volunteer teacher of math and science in schools that serve orphans and poor girls in Pune, India. "These are the teachers I hope to become more like," he says.
During a classroom evaluation of Chhablani, College of Law Professor Peter Bell says he observed "a master teacher, conducting a class at a high level of analytical thought while providing eminently digestible ideas and modes of analysis to students."
"Professor Chhablani's work reflects love for learning, academic rigor and intellectual ambition, and most importantly, a deep dedication to our students. That dedication emanates from his passion for learning," Bell says. "I have seen how he devotes many hours to preparing to teach every class, constantly exploring the theoretical bases of the law, questioning the courts' doctrinal constructs, and examining the practical impact of legal rules. His desire to understand drives him to explore answers and then identify the next set of questions. These hallmarks of an intellectually curious and academically rigorous student make him a particularly effective teacher."
"Professor Chhablani supplements his teaching of the law with an exploration of the societal forces that created that law–the why behind the what. In this respect, I have always admired him as a moral practitioner of the law," says student Elizabeth Snyder. "In the criminal context, the law is a humanizing impulse in a sometimes inhuman world. Professor Chhablani is an agent of that humanity. He helps his students to understand their place, their responsibility, and their influence as lawyers, to see things as they are, and imagine how they could be."
For his Meredith Project, Chhablani plans to develop a new cross-campus course that will use the award-winning and critically acclaimed television series "The Wire" as the basis for exploring the criminal justice system. He is also planning a workshop series to be held in schools across campus.
Jackie Orr
Associate Professor of Sociology in the Maxwell School and the College of Arts and Sciences
Jackie Orr believes teaching is an art form.
"Approaching teaching as creative practice is, for me, a necessary correlate to approaching intellectual work as creative production. The creative aspects of both teaching and intellectual work are central to the disciplining of attention, thought, and language demanded by the activity that we loosely call 'study,'" she says. "I want to teach in a way that compels students to want to study, to want to discipline themselves enough to enjoy the creative production that is intellectual work."
Orr's teaching approach is steeped in intellectual traditions in sociology, including C. Wright Mills' notion of the "sociological imagination," and critical and feminist thought.
"These traditions are animated by the analytic challenge to locate one's own biography in relation to broader social structures, and power-charged cultural or historical forces," Orr says. "Sociology as a discipline is particularly well placed to introduce students to the rich intersections of contemporary social problems, scholarly research and the possibilities of social change. To the extent that a sociological imagination encourages a reflexive analysis of self and society, it simultaneously promotes transformations toward a more just society, and toward more active, informed social participation. Self and society are creative, complex constructions, constantly open to reconstruction. My desire as a teacher is to encourage students both to study and to participate in this ongoing social process of transformation."
Orr teaches a broad range of sociology classes, from Introduction to Sociology to graduate theory seminars. To encourage her students' creative sociological thinking, she uses a number of techniques, including assigning contemporary, stylistically compelling writings and visual media; use of weekly journal assignments where students can explore course material through narrative writing and less formal communication styles; incorporation of popular culture (videos/films, music, contemporary fiction); and promotion of a classroom atmosphere that offers both focused intellectual intensity and a comfortable space for students to pursue their own curiosities and engage with each other in lively, thoughtful exchange.
In undergraduate courses, Orr often assigns small ethnographic or interviewing projects as a technique for confronting students with the messy realities of contemporary social worlds, including worlds quite close to home. In one class, students conducted group research projects on a local Syracuse hip-hop dance club and on the graffiti found in men's on-campus bathrooms.
"Students, as researchers, experience the challenge and excitement of constructing their own creative analysis of the unruly complexities of real social relations," Orr says. "In almost every course I teach, I include one multimedia performance piece that resonates with the themes and questions of the class." Orr creates these performance pieces based on her decades of practice as a performance sociologist. "The performances invite students to explore the connections between analysis and emotion, between scholarly knowledge and popular culture," she says.
Meredith Professor Madonna Harrington Meyer, professor and chair of the sociology department, says Orr nurtures students' own passionate curiosity and creative discipline in study. "She wants her students to want to learn. As a social theorist and multimedia performance sociologist, she enters the classroom with a profound commitment to both introducing challenging concepts and sustaining that challenge in provocative, accessible, often performative ways," Meyer says. "She uses her classroom to introduce students to a mix of intellectual analysis, real social problems and creative possibilities. She employs a broad mix of lecturing, visual media, guided discussions, live performance of her own research projects and extensive writing assignments in an ongoing effort to, as she writes, 'deepen and expand students' awareness of their own hunger to know, and to live differently in light of what they learn.'"
"Dr. Jackie Orr is unique, a force of quiet passion that transforms classrooms into spaces where the boundaries of sociological knowledge might be tested. Her voice is both prophetic in its challenges to a future epistemology of social inquiry and vibrant in the weaving of narratives of thought and experience," says Chris Wakefield, a former student of Orr's who is now pursuing a Ph.D. at the University of Nevada, Las Vegas. "She remains one of the few professors I know of who is willing to take undergraduates to the very edge of what can be explored and imagined in her discipline—and dare them to imagine what lay beyond."
Because of the nature of her work, Orr's courses attract a wide range of graduate students. She works closely with doctoral students in sociology, anthropology, geography, social science, the School of Information Studies and the School of Education. Since 2003, she has served on more than 50 dissertation committees, including 14 as dissertation advisor.
"My goal in advising doctoral students is to support and encourage the most empirically rich and theoretically insightful research they can produce.… One of my deepest satisfactions as a teacher is to see graduate students learning to build the intellectual and institutional skills that allow them to produce social knowledge with integrity, generosity and—at least occasionally—shared joy."
Orr received the University's Excellence in Graduate Education Faculty Recognition Award in 2012 and was a recipient of the Meredith Teaching Recognition Award in 2002.
Orr's Meredith Project is an elaboration of her commitment to teaching as creative practice. She plans to develop a new course, The Arts of Social Research, that teaches students how to communicate social research through creative formats (digital projects, film scripts, collage texts, performance, or creative non-fiction).
United Methodist Scholar and Teacher of the Year
The Board of Higher Education and Ministry of the United Methodist Church has sponsored the University Scholar and Teacher of the Year Award at Syracuse University annually since 1982 to recognize the teaching and scholarship of an outstanding professor. This award gives explicit emphasis to the dual nature of a faculty member's responsibilities as a scholar or creative artist and a teacher. This award carries a stipend of $2,000.
Thomas Perreault
Professor of Geography in the Maxwell School and the College of Arts and Sciences
Thomas Perreault is a political ecologist who studies environmental governance, indigenous communities, and political movements in the Andes. His research and teaching address environmental justice, rural development and livelihood dynamics; and indigenous peoples' social movements' politics, especially in the context of resource extraction and water management. He teaches eight courses that range from an introductory environmental studies class with more than 150 students to advanced graduate seminars in political ecology and development.
Jamie Winders, O'Hanley Faculty Scholar and professor and chair of the geography department, says Perreault believes that his work should be accessible to the communities on which it is based. "He goes out of his way to write for both an English- and Spanish-speaking audience of scholars and activists in the U.S., Latin America, and beyond," Winders says. "Equally important, he recruits, advises and mentors many students from Latin America. Many of us talk about 'giving back' to the places we study. Few of us, however, turn that talk into deliberate action in the way that Tom does."
Perreault is committed to his students and to pedagogy. In 2014, he designed a new course on environmental issues in Latin America, with the goal of developing a study abroad component to link his course with SU Abroad's center in Santiago, Chile. Perreault's courses incorporate multiple teaching techniques: research papers, group projects, multi­media presentations, field trips and mapping exercises in which students trace the geographies of topics like hunger, food commodity chains or environmental problems in Latin America.
"Classroom evaluations show that Perreault's commitment to teaching is clear to his students," Winders says. "What is most impressive about his evaluations is that both students who anticipated doing well and students who anticipated doing poorly praised Tom's teaching. It is easy to get praise from students who expect A's. Getting equally strong praise from students who expect Cs is unusual and speaks to Tom's skills in and commitment to the classroom."
Perreault joined Syracuse University in 2000 and received the Meredith Teaching Recognition Award in 2005. That same year, he became the department's director of undergraduate studies. In 2009, he was named Undergraduate Advisor of the Year by the College of Arts and Sciences. In 2015, he became the department's director of graduate studies. Even with a significant administrative and advising load, he has authored or co-authored three books, 23 articles and 23 chapters, and has received grants and fellowships from the Fulbright Program, the United Nations and the National Science Foundation. He is the editor of the journal Geoforum and is on the national Academic Review Committee for the Inter-American Foundation.
"Tom goes above and beyond the call in his work with students every day, and his commitment extends beyond the 'fun' part of teaching and into the more mundane, often invisible, work of planning events, revising policy, and overseeing student success by assuming leadership roles in graduate and undergraduate programs" Winders says. "Tom embodies the best of what Syracuse University offers students."
Meredith Teaching Recognition Awards
The Teaching Recognition Awards program was established in 2001 through an expansion of the Laura J. and L. Douglas Meredith Professorship Program. The Meredith Professors themselves proposed that the Teaching Recognition Award Program recognize excellence in teaching by non-tenured faculty and adjunct and part-time instructors. Recipients are selected for teaching innovation, effectiveness in communicating with students and the lasting value of their courses. To be eligible, candidates must have completed two years of service to the University and not yet received tenure. Each recipient is given $3,000 to further his or her professional development.
Todd Berger
Associate Professor in the College of Law
Todd Berger has taught at the College of Law since 2012 and directs the law school's Criminal Defense Clinic. He also teaches doctrinal classes that comprise additional components of the law school curriculum. While there is overlap between the pedagogical approaches used in both types of teaching, doctrinal teaching occurs in a traditional lecture style class, the primary subject matter of which involves an exposition of current legal doctrine. Clinical legal education entails the supervision and teaching of law students who are handling legal matters on behalf of real clients and focuses not just on doctrine, but on teaching lawyering skills as well (examples of such skills consist of client interviewing, counseling, negotiation and trial advocacy).
"Not every legal educator can teach in both a clinical and doctrinal setting," says Deborah Kenn, associate dean of clinical and experiential learning in the College of Law, who nominated Berger for the award. "The fact that Professor Berger can not only teach in both settings but also excel in both makes him an extremely valuable member of our faculty. It is also a testament to his teaching skill and acumen."
Kenn says that Berger's teaching reflects three important characteristics: a passion for teaching; the skill to expertly teach complex subject matters; and the ability to leave a lifelong impression on his students.
"Professor Berger further solidified my passion for criminal defense work by impressing upon us the necessity of using our law degrees for the greater good—in this case, zealously advocating for indigent defendants, who too often get lost or trampled upon in our criminal justice system," says third-year law student Sarah Ballard. "I personally know students who initially had no interest in criminal practice leave the Clinic inspired to dedicate their legal careers to helping others, in large part because of the dedication and passion Professor Berger transmits to his students for criminal defense work."
"If my students combine the thirst for continual learning with respect for the ethical practice of law and use their knowledge of the public policy considerations to improve the administration of justice, I will have truly succeeded as a legal educator," Berger says.
Under his supervision, College of Law students successfully obtained a pardon from President Barack Obama for one of their clients, issued on Jan. 17, 2017.
Berger has won previous awards for his teaching and is a productive scholar. He is currently working on a criminal procedure textbook that will be published in January 2018.
Jeffrey Gonda
Assistant Professor of History in the Maxwell School and the College of Arts and Sciences
For Jeff Gonda, his best tool in the classroom is his gift for storytelling. "I get to breathe life into the rich substance of American history and do what I love to do most: share with others the stories that inspire me and shape the way I see the world," he says.
Gonda's research and teaching examine the history of the United States through the lenses of race and the law. He teaches many courses on modern U.S. history, including Race and Sport, The Long Civil Rights Era, American History Since 1865, Social Protest, and Immigration and Migration in the United States. While his research focuses mainly on how law, and specifically Supreme Court decisions, shaped the experience of African Americans, his teaching explores race more broadly, looking at the histories of many other racial minorities in the United States.
By exploring the intersection of race with other developments in U.S. history (political, legal, sport, migration, protest), Gonda's teaching demonstrates the relevance of race not just to minority groups themselves, but to the broader history of the United States. A dynamic teacher, Gonda has drawn undergraduates into his courses from all over the University. Students from other programs, who do not normally take upper-level history classes, take his courses. "He thus makes an enormous contribution to educating Syracuse University students about the role of race in American history and society," says Michael Ebner, associate professor and chair of the history department, who nominated Gonda for the award. Gonda also teaches HST 102, an introductory survey of modern U.S. history with a capacity of 300 students.
Gonda is deeply invested in undergraduate education in other ways as well. He is the former advisor for Phi Alpha Theta, the international honor society for history students, and organized film screenings, field trips and other events. He has also served the last two years on the department's Undergraduate Committee, which has recently been reinvigorated, thanks in part to his efforts.
"Jeff Gonda goes far beyond our University's expectations when teaching and mentoring undergraduates," Ebner says. "He has become one of the best instructors in a department that prides itself on excellent teaching."
Shikha Nangia
Assistant Professor of Biomedical and Chemical Engineering in the College of Engineering and Computer Science
In her four-and-a-half years at Syracuse University, Shikha Nangia has distinguished herself as an outstanding researcher, teacher and mentor.
"My responsibilities include teaching students who will become our nation's workforce in a few years. However, my role as teacher extends beyond those I instruct in the college classroom to include students and teachers in local high schools as well as the broader online student community," Nangia says. "My efforts focus on making science and engineering accessible to the vast majority of students, increasing the diversity of students who enroll and succeed in STEM disciplines, and reforming the biochemical and chemical engineering curricula."
Nangia recently received the 2016 American Chemical Society OpenEye Outstanding Junior Faculty Award. Last summer, she received a $500,000 award from the National Science Foundation's prestigious Faculty Early Career Development (CAREER) program for her ground-breaking research on the blood-brain barrier, which has the potential to make a significant impact on the development of new therapeutic approaches to treating neuro-degenerative conditions such as Alzheimer's and Parkinson's diseases.
Nangia has consistently taught thermodynamics, including Chemical Engineering Thermodynamics (CEN 651), a course she developed. Thermodynamics is a difficult subject to teach, particularly at the undergraduate level, because it is mathematically intensive and typically very abstract, says Julie Hasenwinkel, professor and associate dean for academic and student affairs in the College of Engineering and Computer Science.
"Professor Nangia has worked quite diligently to incorporate active learning pedagogies into her courses in order to engage her students and enhance their conceptual understanding of thermodynamics," she says. Nangia also used funding from her 2015 College of Engineering and Computer Science Faculty Excellence Award to develop "app" technologies that allow students to experience real-time simulations to illustrate thermodynamics concepts.
Senior Monika Arbaciauskaite says she was both challenged and motivated in Nangia's CEN 353 course. "It is classes like Dr. Nangia's that keep me excited to learn, even when I'm knee deep in countless other challenging courses. Her different strategies and emphasis on learning go to prove how much effort and dedication she puts into her students and courses."
Nangia is also a mentor to undergraduate and graduate students in her laboratory and to K-12 students through various outreach efforts. Several of her students have received prestigious awards. She served as research mentor to Alexis Peña '16, who won numerous awards from the University and at the national level, including the prestigious NSF Graduate Research Fellowship that recognizes and supports outstanding graduate students.
Nangia is also in the process of developing an online short course for high school students to demonstrate basic concepts of nanoscience.
Paul Prescott
Part-Time Instructor of Philosophy in the College of Arts and Sciences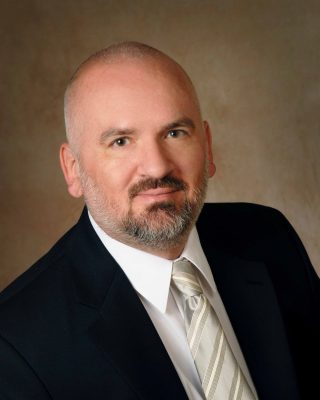 Paul Prescott began his role as a part-time instructor in philosophy while a doctoral student finishing his degree (which he earned in 2012). Since that time, he has come to be known as an outstanding teacher in everything from the department's introductory course on issues in metaphysics and epistemology to a graduate course on ethics and the health professions. He focuses on ensuring students develop analytical skills to better understand their own views as well as the divergent views of others and to intellectually engage with the world.
Prescott specializes in applied and professional ethics and moral psychology. He worked closely with faculty in the television, radio and film department in the Newhouse School to create Ethics and the Media Professions (PHI 293), an introductory course on ethical issues raised by the media, including television, radio, film, graphics and photography. The course is philosophically rigorous and introduces students to important figures and traditions in the history of philosophy, illustrating the relevance of those figures and traditions for controversies in media.
Ben Bradley, chair of the philosophy department, says that Prescott consistently gets high marks from students on evaluations. "Last semester in PHI 593 (Ethics in the Health Professions), all 10 students gave him the highest ratings, and about half stated that he was the best teacher they had ever had," Bradley says. "This past semester, he taught a new course on Chinese philosophy that was filled to capacity."
"Upon the first day of Ethics in the Health Professions, I thought I knew where I stood in my morals—what I would do if I were a doctor, how I would make the tough decisions, and how confidently I could handle any sticky situation. I could not have been more wrong," says Saydee McQuay, a senior biology and neuroscience major in the College of Arts and Sciences. "My opinion changed on nearly everything. The class challenged me to strip away all I had previously thought, every preconceived notion on what I thought healthcare ethics were, and form a very different perspective. I know I would not have been nearly as successful in expanding my knowledge if it were not for Paul Prescott's exceptional teaching."
For several years, Prescott was involved in organizing the department's summer philosophy conference, SPAWN. This involved doing everything from planning meals and transportation to creating websites, posters and T-shirts. As a graduate student in the department, he was president of the Graduate Student Organization, which involved, among many other things, planning the graduate student conference. He served on the college's promotion and tenure committee. Prescott has also been involved in the wider academic community.
"Paul has been an outstandingly good teacher and departmental citizen," says Bradley.
Jonnell Robinson
Assistant Professor of Geography in the Maxwell School and the College of Arts and Sciences and Director of Community Geography
Jonnell Robinson holds a unique role at Syracuse University. In addition to her faculty position, she is the Syracuse community geographer. Syracuse Community Geography (SCG) brings together students, faculty researchers and community members to develop spatial analyses of significant social, economic and environmental problems in Syracuse, Central New York and across the state. The goal is to use geographic information science (GIS) and other spatial methods to better understand the issues confronting the city and region and to offer innovative solutions to them.
With the help of her university/community advisory board, Robinson created and built the field of community geography, which has garnered international recognition and engaged students in community problem-solving. She began in the role as a staff employee and transitioned to tenure-track faculty in 2012.
"I was involved with the Syracuse Community Geography program since its inception and have observed Jonnell evolve into a highly innovative, remarkably effective and completely dedicated teacher," says Don Mitchell, professor of cultural geography at Uppsala University and former Distinguished Professor of Geography at Syracuse, who nominated Robinson for the award. "She has shaped SCG to focus on student learning in ways we never anticipated when we developed the SCG concept in the mid-2000s. Jonnell has made SCG one of the most exciting student learning centers on campus."
Mitchell says that Robinson's innovation, effectiveness and commitment to student learning are most apparent in the SCG internship program that she developed. It is also evident, though, in her regular classroom teaching and in special training workshops she conducts for community members, government employees and a wide range of graduate and undergraduate students in the social and environmental sciences, engineering and beyond.
In the SCG internship program, students help SCG partners design and conduct their research, and then undertake analyses and prepare reports. Many students have noted that working in SCG has helped them develop knowledge and taught them skills unavailable elsewhere on campus, such as how to work closely with community partners, negotiating their demands and disagreements, and how to turn technical analyses into readily accessible reports and presentations–all of which are integral to students' intellectual growth and their ability to secure meaningful jobs after graduation.
"Professor Robinson cares deeply about what she does. She knows that it matters, and it comes through in her teaching. I have always found that the best, most effective teachers cannot hide their excitement and passion for their subject matter, and Professor Robinson is no exception," says Jane Mulcahy, a master's degree candidate in geography. "Her genuine concern and enthusiasm are palpable and contagious, and her students–myself included–become more engaged because of them."
Cora True-Frost
Associate Professor in the College of Law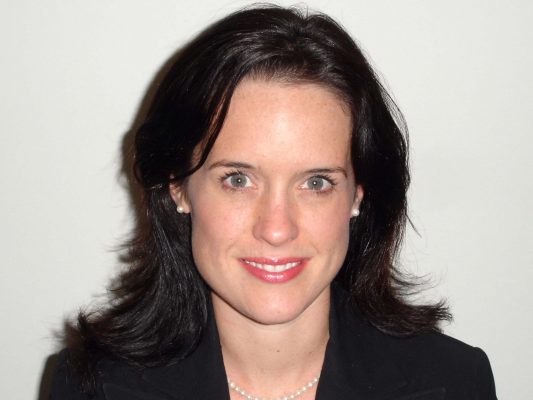 Cora True-Frost is recognized both as an important scholar and as a valuable mentor and teacher, helping students learn to analyze and question, and to understand the impact of legal norms on people and institutions. She is the co-author of a recently published book, "The First Global Prosecutor: Promise and Constraints" (University of Michigan Press), and consistently receives invitations to present at some of the most prestigious conferences in her field.
True-Frost brings significant domestic and international practical experience to her teaching, says Arlene Kanter, Meredith Professor and director of the Disability Law and Policy Program. "Cora uses examples from 'real life' to teach and inspire her students. Some law faculty see law divorced from the life of people. Not so for Cora. She brings life into the cases she teaches as she reminds her students about the impact of court decisions on 'real' people as well as on the institutional and government structures that influence law-making," Kanter says. "She is a gifted teacher who challenges her students to understand, analyze and question what they read. In this way, she is preparing students for the practice of law as well as for assuming the responsibilities and the role of a lawyer in today's society."
"I believe the attribute that makes Professor True-Frost most unique is her willingness to listen to her students. It is her ability to understand our ideas and our thought processes that allows her to push us to think critically," says Forrest T. Young, a third-year student in the College of Law and M.P.A. student in the Maxwell School. "After offering our thoughts on a subject, she will often play devil's advocate and force us to respond to a new twist in the problem. Professor True-Frost frequently asks her students to adopt the opposite position of our own and to argue the merits of that side of the issue. This often results in an engaging–and sometimes heated–class debate on important areas of law and policy. Professor True-Frost is an incredible asset to the Syracuse University community."
Outside of the classroom, True-Frost has organized an international law film series, with speakers, in order to expose students and faculty to the many legal issues of concern to people within and outside this country's borders. She has also organized groups of students to attend shows with implications for constitutional law and international human rights law at Syracuse Stage, followed by discussions, to allow her students to explore legal issues outside of the classroom.
True-Frost is an advisor to the National Women's Law Student Association, the coach for the Philip C. Jessup International Law Moot Court Competition and a core faculty advisor for the Syracuse University Program on Refugee Assistance. She has helped to make the College of Law more inclusive through her involvement in the LL.M. Program, which brings foreign-trained lawyers to the college for the LL.M. degree, and by embracing and practicing the principles of universal design in her instruction to meet the diverse needs of all learners.